It's boiling again here in New York City, as it is elsewhere, and readers can be excused for thinking of cooler things — like, say, gelato.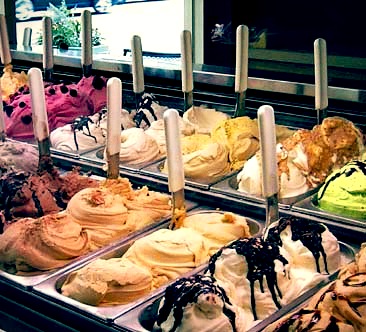 So we're taking a little diversion today: I just learned about a soon-to-exist museum for the treat. I'm not kidding — the Carpigiani Gelato Museum, which bills itself as "a center of cultural excellence dedicated to the understanding and study of the history, culture, and technology of gelato and the expertise of the innovators who drove its evolution over the centuries," opens in Bologna, Italy in 70 days — per its website.
The museum will have "more than 20 original machines…along with multimedia presentations, 10,000 historical images and documents, precious accessories and tools of the trade from ages past, video interviews, and workshops." The history it's telling goes back to the 12th century B.C.
Although I usually prefer visiting and talking about art museums to history museums, I enjoy history, especially when there's more than expected. The Gelato Museum is trying to be serious, even as it promotes "the trade." It says its presenting the history of gelato in five stages: 
From Snow Wells to Sorbet (12.000 BC to 13th century AD)
Gelato and the Birth of a Noble Trade (16th – 18th centuries)
Ascent and Global Diffusion of Gelato (19th – 20th centuries)
From Ice and Salt to New Technologies (1900-1950)
Gelatieri

and Manufacturers Unite: Gelato Becomes the Flagship of Made in Italy (1950-

1985)
Did you know that gelato was important to banquets of the royal courts, "enhancing the prestige of the noble families that offered it," and that monasteries to welcome their important guests? Neither did I, but it's all there in the history sections.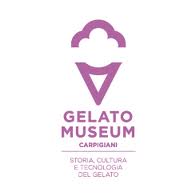 Ok, so this is a treat for kids and a boost to gelaterias everywhere… but while you're visiting Bologna's museum of medieval art, its paintings galleri, and the Morandi Museum, you might divert for some gelato.
It already has a Facebook page.
Feel a little cooler?