The Clark Art Institute's biggest splashiest exhibitions always take place in the summer, when tourists visit the Berkshires looking for things to see and do. This year is a little special though, because the 1908 scientific expedition led by the museum's founder, Robert Sterling Clark, is paying off all these years later.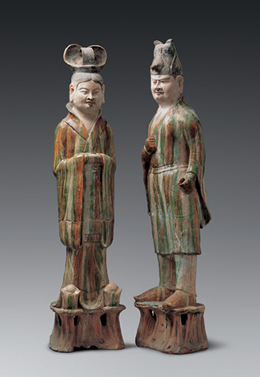 In 2008, the 100th anniversary, the Clark forged a relationship with China's Ministry of Culture – a cultural exchange program.  At the time,  the museum says on its website,
the Clark commemorated the 100th anniversary of the expedition by presenting in China an exhibition of historic images printed from the original photographs in the collection of the Smithsonian Institution Archives in Washington. Researchers believe that all of these photographs were taken during the Clark expedition of 1908-9, although little is known about some of the images.

…the Clark also presented rare original copies of Through Shên-kan to Chinese municipalities along the expedition route, and has translated the book into Mandarin… The book has also served as inspiration for three students from Oxford University, who during the summer of 2008 retraced the original route of the Clark expedition, recording on their own website the changes that have occurred during the past 100 years. In 2011 and 2012 the Clark will share masterpieces from its collection of French Impressionist paintings with leading museums in Beijing and Shanghai, furthering the relationship between the institution's artistic legacy and the country Sterling Clark studied so carefully early in his life.
In return, the Chinese have lent antiquities from three recently excavated tombs in the territories Clark explored — the exhibition is called  Unearthed: Recent Archaeological Discoveries From Northern China and it opens tomorrow.
That's not all: The Clark has three other related exhibitions on tap this summer, a critical mass that interested the Wall Street Journal – I have a short article on the Clark's China summer in tomorrow's paper. They'll be worth the trip.
Photo Credit: Tang Dynasty figures (top); Woman with Headdress in Zhenyuan Xian, Gansu (bottom), Smithsonian Institution Archives, both Courtesy of the Clark