One Struggle, One Fight / Pumpkins of the World, Unite!
When I think of October, two things come up: Halloween and Bolshevism. So it's like Trish Kahle (with her mad carving skills) is reading my mind....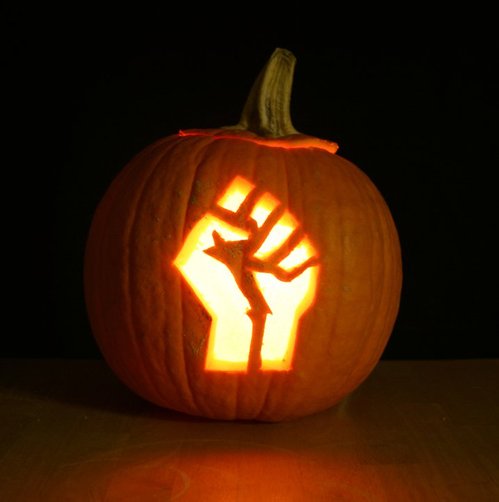 Borrowed by permission from Trish's Facebook page. See also her
excellently named blog
.