"The Persecution and Assassination of Jean-Paul Marat as Performed by the Inmates of the Asylum of Charenton Under the Direction of the Marquis de Sade" As Staged in the Era of Bush the Younger, Also Called the Idiot Prince
At lunch the other day, my friend (and former editor) Rich Byrne mentioned that he would be going to the opening of the
Forum Theatre's production
of
Marat/Sade
by Peter Weiss. I haven't gotten around to seeing it yet, but doing so is a priority.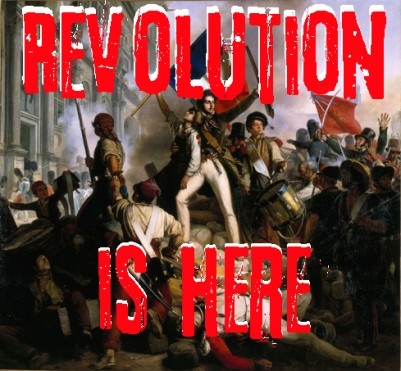 The risk of staging the play now is that of turning it into a period piece -- the period in question being May '68, more or less. Rich thinks Forum dodges that bullet. At his recently launched blog
Balkans via Bohemia
, he write:
The danger of doing

Marat/Sade

in 2008 is indulging in perverse nostalgia -- leaning on Bobby Kennedy and mutual assured destruction and a Europe where revolution is taking the barricades against the bourgeoisie. Forum's

Marat/Sade

scrolls forward to an America where war and religion and history are contested categories. The questions that this

Marat/Sade

poses are worth pondering. The Forum production pushes forward in all directions -- the futility of revolution is (almost) fun; assassination is as sexual as it is brutal, and politics is a carousel of sensual brutality....

Well, better than "show biz for ugly people," I guess, which is the norm around DC otherwise....