Indecision 2008
Catching up with the latest round of debates among the Democratic candidates, I cannot avoid a sense of deja vu.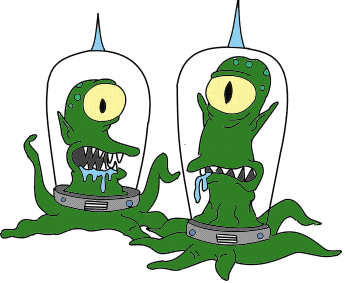 It seems obvious that Hillary Clinton is, in fact, a space alien. It is difficult to believe that she has gotten this far without saying, "The politics of failure have failed. We have to make them work again."
Related thought: Barack Obama embodies Clintonism with a human face.
It's seeming more and more as if this might be the time to donate to the Moore-Alexander campaign....