It is Time to Open a New Front in the War on Christmas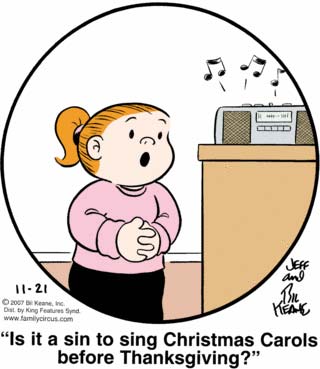 Thank you for asking, Dolly. Yes, it is. Also, you will go straight to hell (and with no delay) if you sing them anywhere near me after Thanksgiving. Consider this a friendly warning.
If one of the chains of coffee shops in the United States would announce that it was a Christmas-music-free zone, the benefits for business would be noticed immediately. I know I would go live there for a while.
(thanks to the Comics Curmudgeon)