Après les derniers intellectuels
"After the Last Intellectuals," my essay from the fall issue of Bookforum, marked the twentieth anniversary of Russell Jacoby's polemic. It also provided a chance for me to write a memoir, of sorts -- albeit one in which the word "I" never appears.
The version available at the magazine's website left out all the section breaks, so I have now posted it at my own site with the sections marked and numbered, per the manuscript.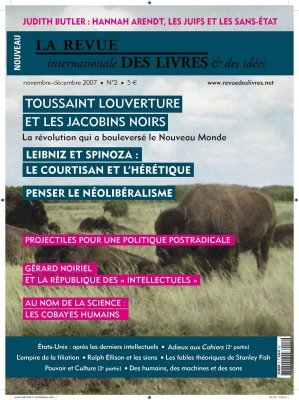 It has also just appeared in the second issue of La Revue internationale des livres et des idées.
I pinch myself. Yes, this is really happening.