« The Groves of Academe | Main | Expert textpert choking smokers / Don't you think the joker laughs at you? »
July 23, 2007
An Accurate Depiction of the Proprietor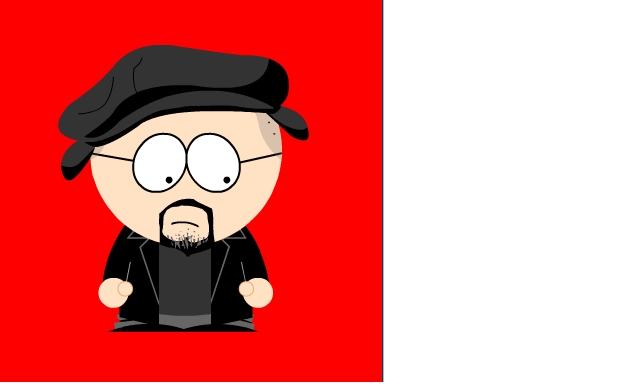 Posted by smclemee at July 23, 2007 5:12 PM
COMMENTS
There is more than a hint of Bob Avakian here, too. No accident?
Posted by: Christopher Phelps at July 24, 2007 11:34 AM
No, it's not deliberate. I hadn't even thought of that. Avakian doesn't wear glasses, plus he has a lot more of a beard.
The primary margin of overlap would be hatware. In that area we are both loyal students of Lenin -- although I am arguably more orthodox, avoiding the corduroy that makes the official portrait of Avakian look so very 1979.
Posted by: Scott McLemee at July 24, 2007 11:44 AM