music: June 2009 Archives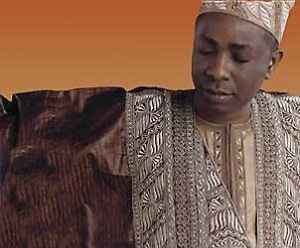 "Why is music called the divine art, while all other arts are not so called? We may certainly see God in all arts and in all sciences, but in music alone we see God free from all forms and thoughts. In every other art there is idolatry. Every thought, every word has its form. Sound alone is free of form. Every word of poetry forms a picture in our mind. Sound alone does not make any object appear before us."
So wrote Sufi master Hazrat Inayat Khan in The Mysticism of Sound and Music (Shambala Publications). I was hipped to that book by pianist Randy Weston, who claimed that he found it lying on a curb, a chance encounter with formative wisdom.  And the book has turned up again and again in my conversations with musicians from many cultures and traditions, especially in jazz circles. Sufi musicians have been among my wisest teachers during the course of my career. Not least among them Senegalese superstar singer and bandleader Youssou N'Dour, whose 2004 CD, Egypt (Nonesuch), a declaration of Sufi identity, was devastating for both its beauty and its political punch at a deeply troubled time. 
N'Dour opens "Muslim Voices: Arts & Ideas" an innovative multi-disciplinary festival at several sites in New York, June 5-14. His Super étoile band plays BAM's Howard Gilman Opera House on the 5th. A fine and searching film chronicling his Egypt album and tour, "I Bring What I Love," screens there the following night, with a brief performance by N'Dour. It's a tough call though...