Cole Haan, a high-end label that sells men's socks for $18, is now providing footware for Urban Explorers (i.e. people who live in a city?) like myself.
My friend Megan sent me this, which appears to be a suede Cole Haan boot meant for…concerts at the Bowery Ballroom?
The sketch is clearly of Bowery Ballroom, whether they got permission or not: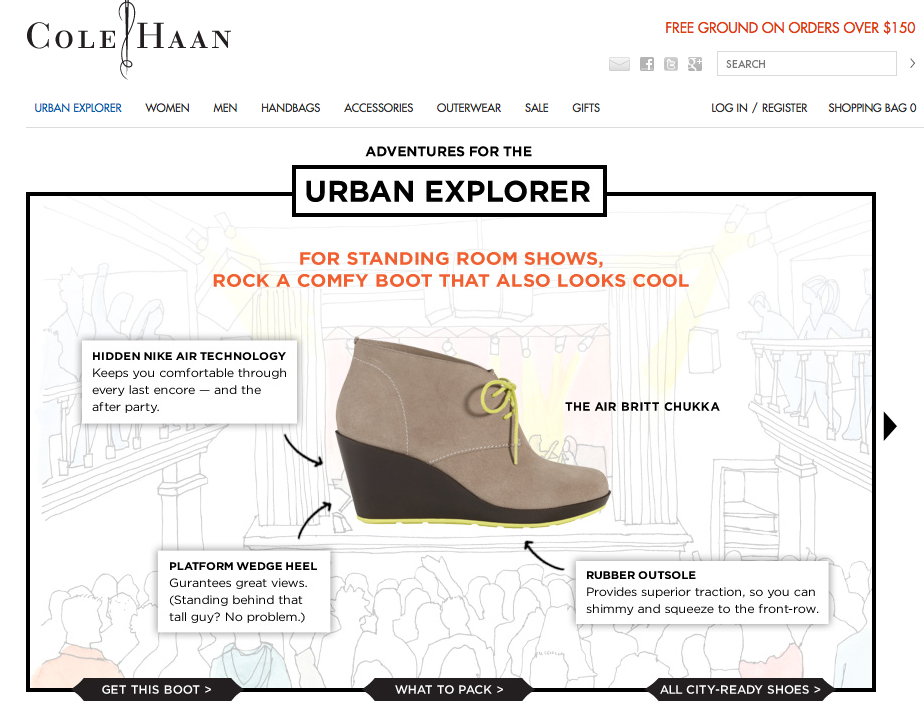 OK first? They spelled "Guarantees" wrong.
"That also looks cool"? If you have to point out that it's cool, it's probably not?
"Rock a comfy boot"? Rock, get it? For a ROCK show.
And really, that delicate little suede shoe what with its festive yellow laces is going to get stomped.
As Megan said, "If my feet get tired at Bowery Ballroom, I usually just take a seat on the fire hydrant outside." Which is what we did the time we thought Green Day was playing a secret show there, but it turned out the secret show was really their (heavily advertised and promoted) Madison Square Garden concert?
The Cole Haan site also features an OUTER-BOROUGH ODYSSEY shoe, "key for kicking it Brooklyn-style"!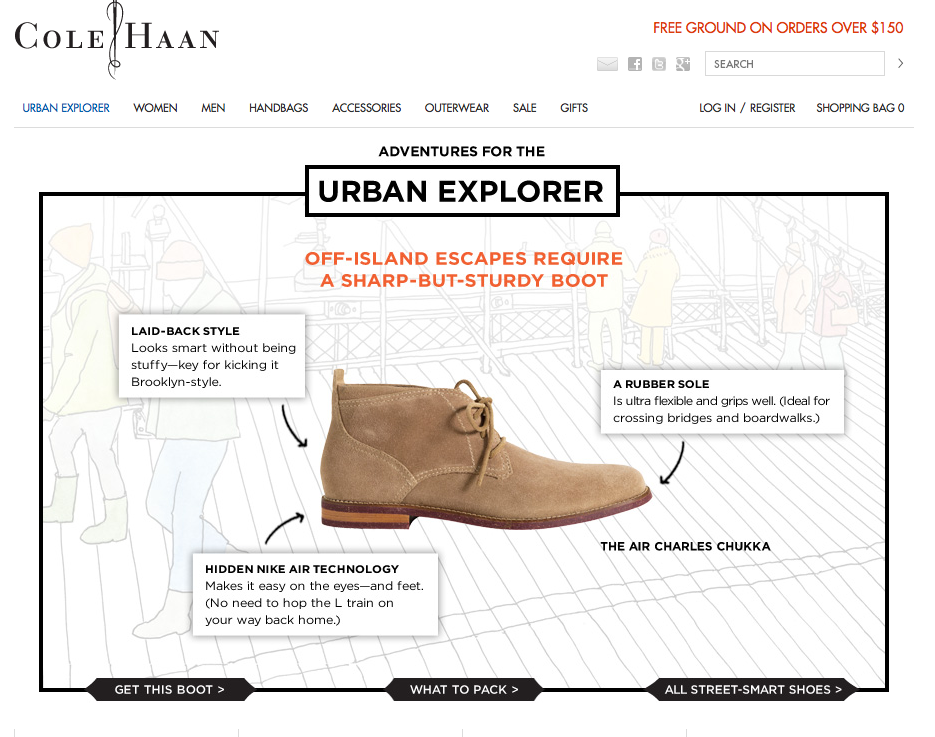 I just don't know how these campaigns happen. Is this what someone in Maine thinks hip and trendy New Yorkers need/are?