With so much discussion about the future of classical music, I think we're all ignoring the real future of classical music.
That would be our unborn spawn.
All of us, that is, except the Czech Philharmonic Orchestra, who recently hired ad firm Euro RSCG Prague to design posters for a series of 16 concerts for mothers-to-be. And they're very cute and lovely.
What, I wonder, is the programming for these 16 concerts?
Via Ads of the World: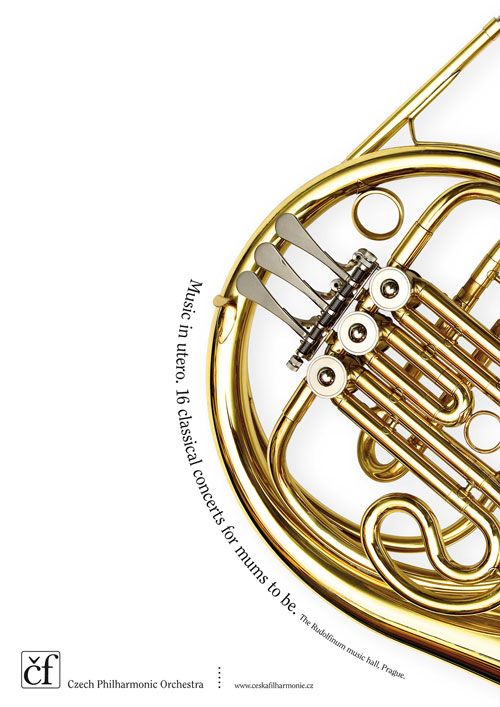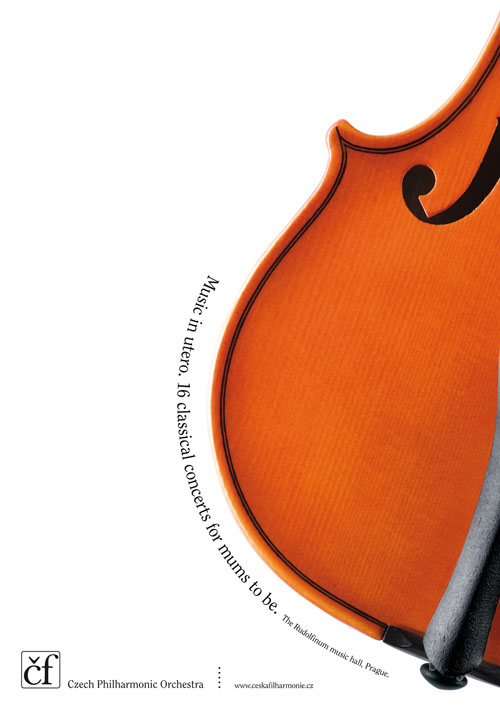 Advertising Agency: Euro RSCG Prague, Czech Republic
Creative Director: Eda Kauba
Creative Leader: Pavel Sobek
Art Director: Jakub Kolarik
Copywriter: Pavel Sobek
Photographer: Jan Brunclík
Published: August 2010