When the working week is done, I like to interview friends and colleagues about specific marketing and publicity topics. This week we have C.J. Camerieri, a frequent collaborator of my client Gabriel Kahane's, discussing how he's navigating the promotion of his new new-music ensemble yMusic. For an interview with yMusic co-founder Rob Moose from – coincidentally enough – exactly one year ago, click here.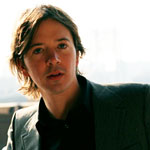 C.J. Camerieri, a Brooklyn-based trumpet player, enjoys an active and diverse career as a freelance performer. Since completing his classical training at Juilliard, he has become an indispensable collaborator for numerous indie rock groups. He has toured the world as a member of Rufus Wainwright's band and as the lead soloist in Sufjan Steven's horn section. Additionally, he has recorded extensively as a trumpet player, arranger, french hornist, and pianist with Sufjan Stevens, Rufus Wainwright, David Byrne, Antony and the Johnsons, Martha Wainwright, Loudon Wainwright III, Gabriel Kahane, The National, Julia Stone, Jesse Harris, Baby Dee, Diane Birch, Joan Osbourne, Sean Lennon, Harper Simon, Clare and the Reasons, Welcome Wagon, Anthony Coleman, Argento New Music Ensemble, Riverside Symphony, and the Paragon Ragtime Orchestra. C.J. was recently appointed principal trumpet of the American Composer's Orchestra, plays on numerous Broadway shows, and frequently performs with such groups as the New York City Ballet, Orchestra of St. Luke's, I.C.E., Riverside Symphony, and Argento New Music Ensemble.

All the members of yMusic play for other ensembles, orchestras and bands throughout the city. How are you cultivating a 1. unified and 2. unique identity as a group while, at least for the time being, you're all affiliated with other groups?

We feel that by working with other ensembles, orchestras, and bands we are strengthening our individual reputations as collaborators which in turn strengthens yMusic's collective reputation. One of the unique assets to being in yMusic is that we are all proud of the work each other does outside of the group and are happy to have ourselves represented through their work.
It seems to me that one of the selling points of yMusic is the diversity of your members' artistic pursuits. Do you think yMusic's profile in the, for lack of a better description, "new music" world depends on making your process and background accessible to the public? That is, when you're playing as yMusic on stage, do you want the audience to be thinking about how one group member may have just come from recording with Sufjan and the other may be coming from the South Pacific pit, or should they take the ensemble as singular entity?
I do think that our process and background should be made clear to the audience. We like to think that the Way in which we perform and What we perform will make it clear to audiences that we are comfortable and experienced performing in many different sorts of artistic endeavors. I feel like this is an important part of yMusic in that we approach "new classical music" from the perspective of a pop musician and we approach "pop music" from the perspective of a classical musician. This solves a lot of each genre's shortcomings in accessibility and quality.
You recently launched a website on which members blog from home or on the road. Is everyone in the group committed to blogging? Do you plan when you're going to post, or is the idea that the yMusic site serves as a personal blog for all members and you post when inspiration strikes?

One of the things we discussed in our first meeting as a group was the importance of a dedicated internet presence that everyone must be involved in. If we have noticed that a certain member of the group hasn't posted something in a while – we may provide some gentle nudging – but the blog is generally reserved for when inspiration strikes.
Twenty – maybe even ten? – years ago, the extent of ensembles' and soloists' "audience outreach" was post concert discussions, CD signings, and press interviews. Today, you're practically expected to live-Tweet while playing the trumpet. Do you think the expectation that artists will be in constant contact with fans has detracted from artistic pursuits?
I think that it has torn down the wall between an artist's life onstage and offstage. This has been good for the fans because they have greater insight into who this artist is – but it has also become quite invasive to the artist. I can certainly imagine that having your personal life invaded in such a way could infringe on your ability to concentrate on your work.
Presumably the point of hosting a blog is that current and future yMusic audience members will get to know the different personalities in the group. As a performer, can you tell when you're playing for an audience who knows you – even if they've just read your bio or one blog post – versus for an audience who knows nothing about you?
Yes! One of greatest parts about playing "pop music" is playing music for people who have a deep love for the music and the musicians performing it. I'm glad that people like Nico Muhly or Jeremy Denk are also tapping into this resource to make contact with fans in a way that classical music hadn't done nearly enough of before them. People are interested in the music and in knowing the performers and it only serves the music and ourselves to give them an opportunity to get to know who we are and how the music comes to fruition.

How are you liking the administrative aspects of organizing/booking/marketing an ensemble? Obviously, the drawback is that these things are time-consuming. But what are the benefits of artist-driven organizations?
It is time consuming but so far it's been exciting and fun. Those administrative tasks are so important in molding the group around our artistic vision that it seems as integral as performing the music. It's also been an amazing opportunity to learn how the business works.
As previously mentioned, members of yMusic perform with other similar ensembles. In speaking and writing about it, how do you distinguish yMusic from the pack without putting down friends and colleagues in the process?
This can be a little tricky. Luckily each member of the group has a singular, almost peerless, musical identity that can be spoken of in a way that doesn't diminish the talents of others. For instance, one can speak about Rob [Moose]'s talents as a violinist, guitarist, mandolinist, without drawing immediate comparisons with other violinists. I personally have been working on my french horn playing and piano playing for the same reason. We also reside in a pretty unique place in the present musical landscape and want to continue to solidify our brand without comparing it to others.

Let's talk about you for a moment, shall we? How do you promote yourself as a solo artist amidst all this? When does self-promotion start to reflect badly on your collaborators and fellow ensemble members? What's the balance?
I haven't been especially interested, at least up to this point in my career, in developing a solo career. It's something that I've begun to contemplate and I am confronting thos
e exact same questions. I feel that artists are wary sometimes of musicians who may be using them to promote their own solo career – and this is a problem I have avoided thus far with my lack of ambition in my own solo career. I generally am not a fan of solo trumpet music or musicians and so I am wary of jumping into that very shallow pool. That being said, I work with so many fantastic composers who write so well for me that hopefully it is something that happens at some point. I'm just hoping it happens organically.

You've played in the pits for a lot of Broadway shows, though you wouldn't know it from the lack of preview tickets I've been offered. Do the show marketers ever enlist the help of the musicians in marketing and publicizing productions?
NO! and sorry……
Remember when your trumpet solo in 'Fake Empire' was blasted to the known universe on election night? That was cool.
Indeed!