Each week, I'll post an interview with someone far more
knowledgeable than myself on specific marketing and publicity
subjects. This week, rock photographer Christopher Owyoung on classical music clichés, getting the proverbial "perfect shot", and what makes great live music photography.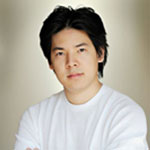 Chris Owyoung is an NYC-based photographer specializing in live music coverage, promotional and event photography. His portfolio includes members of The Metropolitan Opera alongside artists like Erykah Badu, The Cure and Kanye West. His work has been featured in The New York Times, New York Magazine, The Village Voice, Billboard, and this month's issue of Spin. Chris also likes puppies and long walks in the park.
How many concerts do you usually shoot per week?
It depends on the season. During the summer, when a lot of bands are touring, I shoot as many as four concerts a week. I probably average four to six bands a week for the entire year.
What has been your favorite concert to shoot so far, other than all of the Wordless concerts, obviously?
Oh, that's a tough one. I've loved – loved – almost all of the Wordless gigs. Outside of those, there are concerts I've enjoyed as a music lover and a concerts I've enjoyed as a photographer. It's a shame, but the two seldom mix. There are a few shows that were amazing for both – Sigur Ros at Manhattan Ballroom, Dresden Dolls at Manhattan Ballroom and Drive By Truckers at Terminal 5. There were multiple points during each of those shows where I had to stop my self from blissing out so I could continue working.
How did you get into live concert photography?
I short of fell into it. I've always loved music but photography is a recent passion. PlaybackSTL, a music magazine from my hometown of Saint Louis, Missouri needed a photographer for CMJ 2006. My brother, Todd Owyoung, who is just about the sickest concert photographer alive, recommended me for the job. After a few back and forth emails with the editor, I jumped in head-first. Twenty bands and five days later I was hooked.

I think you have an amazing ability to capture the moments of a concert in your photographs; do you think that ability comes from training as a photographer or a passion for music/performance?

Aww thanks! Actually, it's neither. I'd love to tell you either that I'm an amazing photographer with years of training or that my dedication to music took me to Juilliard but I can't. The truth is, I haven't had any training and although I love music, I'm constantly humbled by the passion of others for performance. If there's one thing that helps me "capture the moments," I'd say it's my obsession with detail. I have very specific ideas about how to take photos and when to take them. I think my work is basically what you get when you take an anal-retentive music lover with a modest amount of photographic skill and put her/him in the front row. Okay, I'm being overly modest, but I do think that some of the best concert photographers are lovers of both but masters of neither.

What are some of the obstacles to getting "the perfect shot"? I remember once you said some girl's legs were in your way…

Wow, where to begin. While it's true that the various body parts of the audience are often in my way, it would be closer to reality to say that I am actually in the way of the audience. I'm extremely conscious of my adverse impact on the concert-going experience and it's actually the continual state of "being in the way" that is a big impediment to getting the best shots. I prefer to shoot at venues with a barricade so I can avoid pissing people off. Outside blocking an audience member with my camera, the main obstacles are lighting and the time limit.
Getting to shoot for three songs is becoming generous these days. In some cases photographers are given less than 60 seconds, which is totally insane. I understand completely that artists and fans don't want a horde of 20 photographers spoiling their show, but if things continue as they are, there simply won't be any iconic images to remember current music by. Artists and management want more control over image these days. To them, a documentary photo showing that the concert took place is sufficient. I seriously doubt Annie Leibovitz or Kevin Mazur would agree. Consequently, over half of the images in my portfolio were taken after the first three songs.
Lastly, lighting is a huge factor. To put it simply, no one has any right to complain about crappy photos if the lighting designer uses strobes or a dim red wash during the first three songs. Next question please, I'm getting depressed!
From what you've seen of classical music photography, do you think there's a lower standard for live shots at those concerts? That is, do you think people might assume an orchestral concert will be less exciting than a rock concert, and that assumption shows in their pictures?

It's more that the standard is different, not necessarily lower. I think the classical music experience is stuck in a sort of cultural prison that I readily (but unfairly) associate with expensive tickets, double-breasted blazers and hours of sitting in silence. Those associations are pretty ugly but I'm not sure that your typical producer of a classical music concert has figured out how to attract a younger audience without losing the existing fanbase. To answer your question, I think that the people who photograph classical music are hired by producers trapped within the old visuals – the image of an expansive orchestra, uniformed and faceless with an old white man in front.

Whether the photographer is capable of more exciting photos or not, the client determines the final presentation. One of the main reasons I love working for Wordless is the lack of tradition and abundance of experimentation. I hope my photos are a reflection of this.
Do you think more interesting live concert photographs could make classical music more accessible to a wider audience? If so, how? I think a series of photographs from each sections' perspective (including the conductor's) during a concert would be cool, though I realize that would be difficult to make happen during a performance.
Certainly. I think interesting photography combined with unconventional writing and promotion are key to bringing classical music to a wider audience. Dynamic images, particularly of avant-garde contemporary classical musicians, have the ability to capture the attention of a more diverse audience than is normally associated the genre. I think the classical musicians who are willing to take an unconventional approach to their image will benefit from a wider fan base and greater name recognition. There's no reason a photo of Cameron Carpenter totally killing it on the Trinity Church organ can't be as compelling (if not more) than a photo of Jack White in a plain red t-shirt. Image and public perception are not a talent show.
I think photos from the perspective of each section is an interesting idea, albeit impossible to execute at anything more than a dress rehearsal. Photo call anyone?
You know in Roman Holiday when the photographer takes pictures of Audrey Hepburn all day with a cigarette lighter camera?
Do tiny cameras exist that an orchestra could attach to music stands to take photos while each member was playing a certain movement or something? I would love to see some shots like that displayed in lobbies or used for advertising materials. Thoughts? What can orchestras do to make their photographs stand out?
The technology to photograph each musician from the stand certainly exists. I think it's just a matter of demonstrating the value of the concept. I'd personally love to see video of each performer. As far as what an entire orchestra can do to make their performance photographs stand out, I love the visual idea of acrylic music stands and chairs. Lines of sight are a huge problem for photographers and videographers – having fewer things to compete with the performers expressions is key.
What can soloists do to make their photographs – press shots and live shots – stand out?

For press shots, I'd say anything that defies convention is a good start. Lose the tux and tails, leave the viola at home, take cues from fashion photography, heavy metal, whatever – the goal should be to create a compelling image that tells some sort of story. You don't need to have the instrument in the photo or be wearing a cummerbund to convey that you're an artist – leave that to your publicist/manager.
We have a bit of an "epidemic" (footnote, MusicalAmerica.com) in classical music: critics are being let go left and right. Do you think more photo-based and less content-base sites are the way of The Future?
That critics are being canned is a shame and a waste of talent. I tend to think that people still care about criticism but are also looking for the photos, news bits and dynamic media that allow them to create their own opinions. I would also argue that critics need to publish for the web. To have a page consisting entirely of long paragraphs of text with no photos or other media these days is inexcusable. It's not about having less content, it's about having more rich content.
Is your website actually a blog platform? I notice folks can comment on the photos you post; why do you have that option?
Yes. My website is built on a WordPress blog. I've been too busy shooting recently to update it as often as I'd like but I prefer it to having a HTML or Flash site for the advertising value and ease of modification. A lot of photographers have portfolio sites that are great for showcasing work convey nothing about their personality or how they work. Having a blog as my homepage allows potential clients (as well as fans and other photographers) to get to know me beyond the images. Allowing these people to comment gives me valuable feedback, helps me interact with my visitors and creates a miniature community for people who subscribe to my updates via RSS. Anything that breaks down the social barrier of having to email a complete stranger is a good thing.
Do you have any advice for a venue/orchestra/musician for finding the right photographer for their needs?
Ha! They should start by calling me! Seriously, finding the right photographer is a lot like finding a good hair stylist. You need to love their portfolio, they need to have the right equipment for your type of hair, you should dig their personality, and a few good referrals never hurt. Likewise, hiring the cheapest one is almost always a bad idea.