"Harvey Weinstein entered New York State Supreme Court yesterday clutching a copy of A Talent for Trouble. Was Weinstein looking for someone to teach him about being a mensch?" — Leon Freilich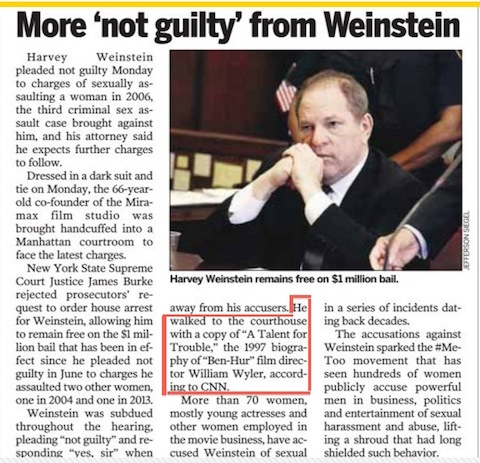 He walked to the courthouse with a copy of "A Talent for Trouble," the 1997 biography of "Ben-Hur" film director William Wyler, according to CNN.
— AM NY (July 10, 2018)
My own thought: What did Willy do to deserve this?