Watch Martin Luther King Jr. giving his greatest address, the "I have a dream" speech of Aug. 28, 1963, delivered from the steps of the Lincoln Memorial in Washington, D.C. Listen to his peerless "Letter from Birmingham Jail" of April 16, 1963, in which he defends direct-action nonviolence, explains its principles, expresses his disappointment with white moderates, and reminds us all, "We are caught in an inescapable network of mutuality, tied in a single garment of destiny." (See an original typed document.)
Starbucks took this full-page ad in this morning's New York Times to honor him: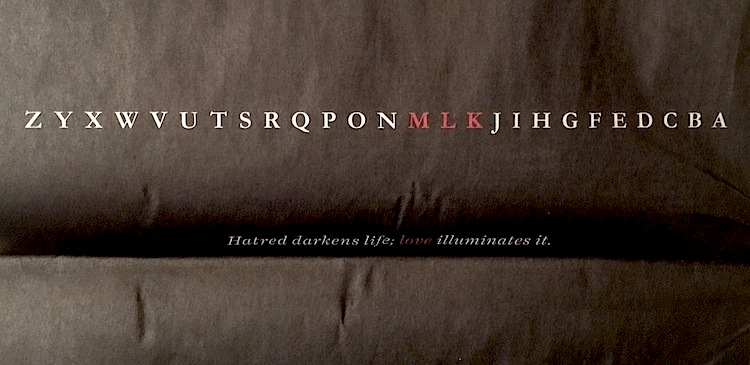 It's a brilliant use of the alphabet, worthy of poésie concrète. But the added remark dilutes the poetry by offering a bromide, notwithstanding the fact that it aligns with MLK's vision. Which makes the difference between an ad and a poem.