And now if you just care to look this way … it's bi-lingual, too.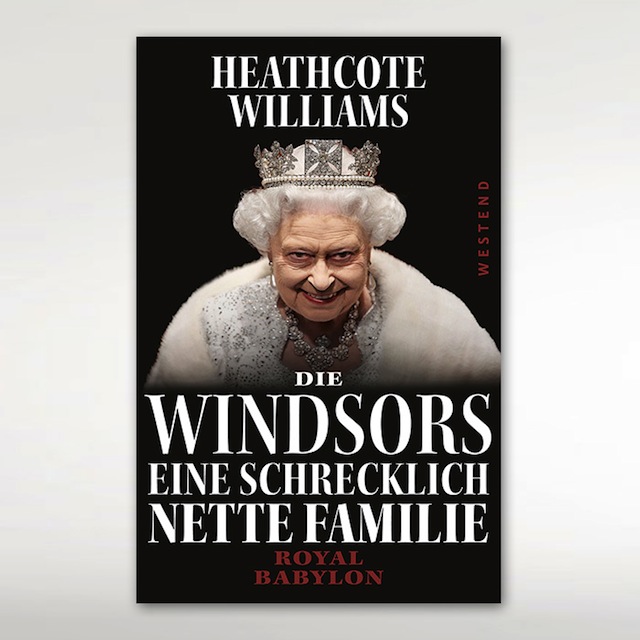 The dark side of the English royal family
From the publisher: Did you know that Queen Elizabeth II is the largest landowner in the world? She owns 10 times more land than the recently deceased King Abdullah of Saudi Arabia. The history of the Windsors is as bizarre as it is appalling: arms deals, murderous feuds, xenophobia and undisguised sympathy for Nazism. The continuing positive image of the royal family can only be explained by the public's level of ignorance and self-deception. In the spirit of the Enlightenment and in the form of a poem, Heathcote Williams shows the dark side of the royal family and the awful truth behind the beautiful appearance of the Royals.
"Well, yes," I've been informed by ein freund. "Der Spiegel had it covered in their issue for Queenie's visit to the Kraut Kingdom the other week, with the reporter meeting the author for a brief interview, over in Oxford."