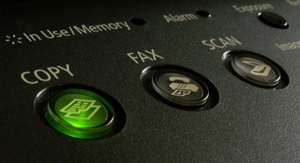 This post is in part motivated by the fact that "Google's YouTube just annihilated Viacom in federal court," but I've been meaning to link to this piece by Christina Mulligan which explains–using big round numbers–what the fictional students on the hit show Glee would actually be on the hook for if they wanted to perform their mash-ups and upload their video remakes from an actual high school in Ohio. It's an issue that apparently has never even been mentioned on the show; no inspiring Will Schuester lecture about life and doing the right thing has ever even grazed the word copyright. I can't say this is much of a surprise: Legalese can be a downer, even with a show-tune backing track.
Mulligan's larger conclusion about the current state of copyright in America is this:
Defenders of modern copyright law will argue Congress has struck "the right balance" between copyright holders' interests and the public good. They'll suggest the current law is an appropriate compromise among interest groups. But by claiming the law strikes "the right balance," what they're really saying is that the Glee kids deserve to be on the losing side of a lawsuit. Does that sound like the right balance to you?
I was also reminded of Mulligan's comments when Twitter lit up today after composer Mike Rugnetta received a solicitation for funding support from ASCAP for their Legislative Fund for the Arts. He posted the missive in two parts (1, 2). I have to say I was quite surprised by the list of organizations ASCAP called out in the letter. Creative Commons, Public Knowledge, and the Electronic Frontier Foundation have always impressed me with their policy positions. I read on one discussion board that if I had ever received a royalty check from a PRO, I would be less quick to cheerlead for anything that could potentially erode copyright. So any card-carrying, royalty-check-cashing peeps out there want let us know how they feel?
UPDATE: Lawrence Lessig of Creative Commons responds to ASCAP.