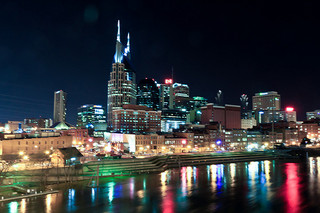 Americans for the Arts held its annual conference in Nashville last month. As always, it was a chance to catch up with long-time colleagues, make new friends, and delve into the issues facing what I call the "arts establishment." I had the pleasure of helping facilitate a gathering of researchers in the field in a discussion of latest trends, needs, and issues. The bottom line was that as young (relatively speaking) as the nonprofit arts industry is, its research field is even younger. Many of the concerns and needs are symptoms of that youth. In addition, much of the motivation for research has been to justify funding from external sources rather than from a desire to better understand our environment and improve our position. This has led to ambivalence about the need for research. When this is coupled with the rather high percentage of people in our industry that are not "numbers friendly" (a stereotype to be sure, but one not without some truth behind it), there is not a lot of internal pressure for research. Arts administrators inundated by requests for survey data tend to ignore them or respond half-heartedly. One interesting suggestion was to pursue "decision-driven data." By that was meant providing arts industry leaders with opportunity to identify the types of information they want; and when researchers seek survey input to explain the practical purposes to be served by that research.
I had the opportunity to participate in a panel on the future of Local Arts Agencies with Kerry Adams-Hapner (Director of Cultural Affairs, City of San Jose, CA), Tom DeCaigny (Director of Cultural Affairs, San Francisco Arts Commission), and Michael Killoren (Director for Local Arts Agencies and Challenge America Fast-Track  for the National Endowment for the Arts). I have long held that LAA's are one of the best leverage points for supporting community engagement and we discussed their pivotal role in supporting presenting/producing arts organizations in enhancing public access/value as well as diversity and inclusion. Granted that's problematic given the power structures that support the whole industry, but LAA's are better positioned than other "insider" organizations to do so. Similarly, LAA's are among the best positioned for arts education advocacy and to support inter- and intra-sector collaboration and partnerships.
I also had the opportunity to attend one of the best sessions on diversity and inclusion I've ever seen at an arts conference. Led by Carmen Morgan of LDIR (Leadership Development in Intergroup Relations) in LA, it provided a safe enough place for minority voices to express the frustration, despair, and anger working in majority-focused organizations and an open-enough space for them to be heard, at least a bit. This was such a powerful session, I'll have more to say about it in my next post.
And, as always, there were so many sessions I missed, ones I would have dearly loved to attend. In particular the debate on letting failing arts organizations die was, from all reports, lively and productive. Here's a link to Devon Smith's opening and follow-up remarks in that debate: We Should Allow Failing Arts Organizations to Die.
Thanks to everyone responsible for putting together a stimulating conference!
Engage!
Doug
Photo: Some rights reserved by mikerhicks