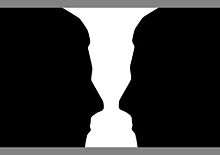 The tendency to imagine that community engagement demands all kinds of new work, new approaches, and new venues makes the consideration of engagement nearly impossible for some. Last week in Essential Gradualism I pointed out that undertaking no immediate steps is often the best approach. Earlier, in Keep It Simple I made the case that even when programming becomes a part of the engagement process it is best to "go simple." Engagement can often be best served by
[s]imple shifts of emphasis: the realization that West Side Story is about (among other things) immigration and gang violence; that Vivaldi's Spring can be an expression of environmental awareness; [and] that Renaissance music inspired by the Plague is about a deadly public health crisis. 
The profoundly clumsy term I have been using for this is contextualization. Every work of art has a socio-cultural context. Many of those contexts provide a means of access to the work  that would be meaningful to different communities. In addition, many works have social themes, as pointed out in the quotation above, that are not only of interest but that are deeply meaningful to communities today.
The central point here is that, especially at the beginning of engagement efforts, we need not go to extreme lengths. Sometimes work we have already programmed will serve the purpose. Many other times work that we might have programmed anyway will fill the bill nicely.
It is entirely understandable that we look at the art we present primarily as the art it is. We should. But there is a blindness inherent in getting stuck there. Often looking at things another way will provide insight that shows a work's value in serving the interests of our communities.
And now you can see the point of the optical illusion above. Let's keep our minds open to various ways of "seeing" the art we present. Shifting perspective slightly can open the door to many possibilities for engagement.
Engage!
Doug