EM's List Member
Shakespeare in the Streets of St. Louis
[This post is by EM's List Editor/Curator, Stephanie Moore]
Passage Theatre Company: Showcasing the People of Trenton, NJ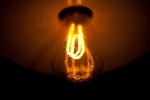 Passage Theatre Company has been a part of the Trenton, NJ cultural scene for over 25 years. Throughout this tenure Passage Theatre has focused on developing and producing plays that challenge and engage diverse audiences. They are fully committed to the diverse communities within Trenton and demonstrate this commitment through multiple Community and Education Programs. The program highlighted here, the Community Lights Project, not only represents Trenton's diverse communities, but is compiled of resident's stories and histories.
The Community Lights Project commenced in 2010 with Trenton Lights, a new musical play compiled from hours upon hours of community interviews. Leading up to the World Premiere of Trenton Lights June Ballinger, Executive Artistic Director, and David White, Associate Artistic Director, met with and interviewed over 40 members of the Trenton community. These residents were made up of diverse backgrounds, ages, and religious communities including people from the Trenton Area Soup Kitchen, Jewish Community Center, Shiloh Baptist Church, and the Guatemalan Civic Association.
Through the course of this project Ballinger and White discovered how the community felt about Trenton, why they lived there, what made Trenton desirable, and how their perspective of Trenton has changed over the years. These thoughts needed to be shared with the entire community. Even though these interviews started as part of two different education and oral history projects, Ballinger and White brought them together to create the script for Trenton Lights. The script was compiled, often verbatim, from these interviews. After multiple stage readings and feedback sessions the script was turned into the musical play, Trenton Lights. The five actors played multiple roles as they led the audience through the story of Trenton, as told by its residents. This play crossed boundaries and allowed the community to openly discuss their history and unique identity. Understanding that this type of work is important to community identity and pride, Passage Theatre is working on the second installment of the Community Lights Project for the 2012-2013 season focused on race and identity in Trenton.
Trenton Lights helped the staff at Passage learn more about the opportunities in their community for greater connection and dialogue. Recognizing that Trenton's Latino community did not feel welcomed in venues outside of Latino community centers, Ballinger decided to program De Novo: Más allá de las Fronteras for the 2011-2012 season. This bi-lingual documentary theatre piece created by Jeffrey Solomon and Houses on the Moon Theatre Company focuses on youth immigration and gang warfare . The production was also presented at a local high school and college after the run at Passage Theatre, reaching a larger audience and engaging students of all ages in a dialogue about immigration and gang warfare.
Ballinger has continually strengthened Passage Theatre's commitment to the community. She believes a community-based theatre company – one that creates, rehearses, and performs in Trenton – is vital to creating a vibrant and viable community. Ballinger's vision for Passage Theatre has opened the doors for the Community Lights Project and the ownership of the community is what keeps it thriving.
Photo: Old school light bulb by Joi Ito