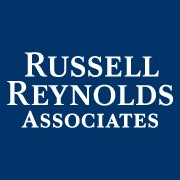 Who needs the search firm Russell Reynolds Associates to help pick a replacement for Wayne Clough, who yesterday announced he will retire in October 2014, after more than six years as secretary of the Smithsonian?
The artworld stands ready and willing to make this selection for them!
Kelly Crow of the Wall Street Journal, who wrote an admiring profile of Clough last year, today launched a Twitter survey:
Who do YOU think should run the @smithsonian? Why in 140 characters or less. 😉
Stephen Persing, a wry, witty Twitter commentator on the artworld who mixes it up with an array of arts writers (including me), yesterday sent me his own tweeted query, after reading my Clough post:
Anyone in particular you would like to see get the job?
I thought a bit and responded: "Here are 2 who might do well as @Smithsonian Sec'y." I then provided two links to reveal my nominees—here and here.
That said, anyone who followed my previous posts on Who Should Succeed Philippe at the Met? knows that I have a notably poor record at this sort of parlor game. What's more, both of my Smithsonian picks still have much important work to do at their current places of employment!