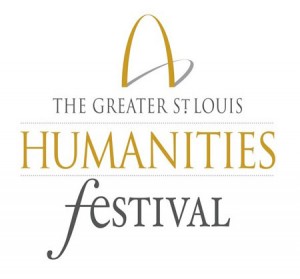 I've been mostly off-blog this week (save for a flurry of news-related posts today), because I've been preparing for my lecture this Friday on museum finances—Monetizing Culture: Will Museums Fall Off the Fiscal Cliff? It's under the auspices of the Greater St. Louis Humanities Festival, whose somewhat mercenary theme this year is: "Money, Money: Need, Greed and Generosity." The speaking invitation was extended to me by the Laumeier Sculpture Park.
As I was preparing for this talk, with its now anachronistic title (since we've now moved away from the "fiscal cliff" into the "sequester"), it began to dawn on me that in the more than 40 years that I've been covering museums, there has never been such a long list of financially debilitated museums that have recently passed away or are precariously clinging to life. I'll examine the causes and evaluate some of the ways in which museums have been addressing these recent serious financial challenges (with a few suggestions of my own).
If you want to hear my Show-Me-the-Money lecture in the "Show-Me State," come join me Friday in the Brad Cloepfil-designed Contemporary Art Museum at 6 p.m. (Admission is free. Reservations are requested: jnorton@laumeier.org or 314-615-5271.)
When I last visited St. Louis, I spent time inside the Pulitzer Foundation for the Arts but never made it into the Contemporary Art Museum next door, because it was closed on the day I came. So I look forward to having a look inside CAM, as well as to seeing the almost completed David Chipperfield-designed expansion of the St. Louis Art Museum, opening at the end of June, which was merely a model in the lobby when I was there last: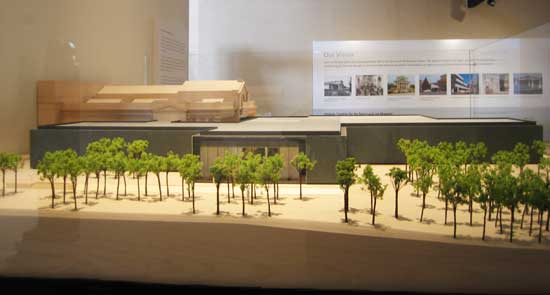 I probably won't be posting for the rest of this week. I'll be busy museum-hopping, giving interviews to local media and (if I still have a voice left) lecturing. But I'll be sure to find some time for a tweet or two.
Please, no important breaking news while I'm away!