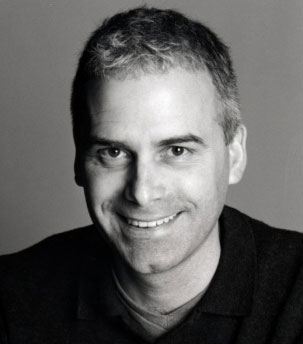 Harry Philbrick
The Pennsylvania Academy of the Fine Arts announced today that it has finally named a director for its museum, which recently embarked on a dubious deaccession spree. Harry Philbrick, director of the Aldrich Contemporary Art Museum. Ridgefield, CT, since 1996 (who last September announced he would be leaving that post by the end of 2010) will assume his new position on Mar. 1.
Since late 2009, as the Philadelphia Inquirer today reports, the directorship of the museum was lumped among the other responsibilities (including fiscal) of David Brigham, president and CEO of PAFA, which encompasses both the museum and an art school. (Brigham does have an art and museum background.)
Philbrick's specialty is contemporary art, whereas the strength and depth of PAFA's American art collection is historic works, including many by artists who taught at the Academy (most famously and scandalously, Thomas Eakins).
In an e-mail titled "New Job" that he personally sent last night to me and other "undisclosed recipients," Philbrick wrote:
I am excited to join PAFA to expand the contemporary exhibition program and collection, and enhance the museum's exhibition space.
Last night I sent Harry some queries about his plans and his thoughts about PAFA's art disposals. If and when he replies, I'll update.
On Feb. 2, PAFA will break ground for its new Lenfest Plaza, occupying the space between PAFA's two buildings and featuring an Oldenburg commission—"Paint Torch" (a 53-ft paintbrush).
Here's a rendering:


PAFA"s capital project includes "outdoor seating and rotating works of emerging and established artists" as well as "an upscale restaurant [that] will look out into the plaza from the ground level of the Hamilton Building."
With the expansion of the nearby Philadelphia Convention Center expected to be completed this March, PAFA is hoping for a higher profile. Its attendance is somewhat hampered by its location—some distance away from the Benjamin Franklin Parkway, Philadelphia's main drag for art museums, which is anchored by the Philadelphia Museum of Art and soon to be joined by the relocated Barnes Foundation. Brigham is now trying to position his institution as "a wonderful place to begin the journey down the Museum Mile. American art starts here."
Philbrick's contemporary focus suggests that he may agree with the thrust of the current deaccessioning program—casting off historic works to bankroll contemporary acquisitions.
But maybe not. One wouild hope that the sales of works that PAFA has consigned to dealers but not yet sold will be put on hold until after Mar. 1, when the man charged with shaping and interpreting the collection, going forward, has a chance to reevaluate PAFA's problematic policy.
Speaking of problematic policies, it looks like my "BlogAds" experiment has, thus far, been a bust; my CultureGrrl Classifieds are dormant; and I've had only one click on my "Donate" button in 2011. My particularly warm thanks, therefore, go out to CultureGrrl Donor 153 from Ossining, NY.
Does anyone else value CultureGrrl?