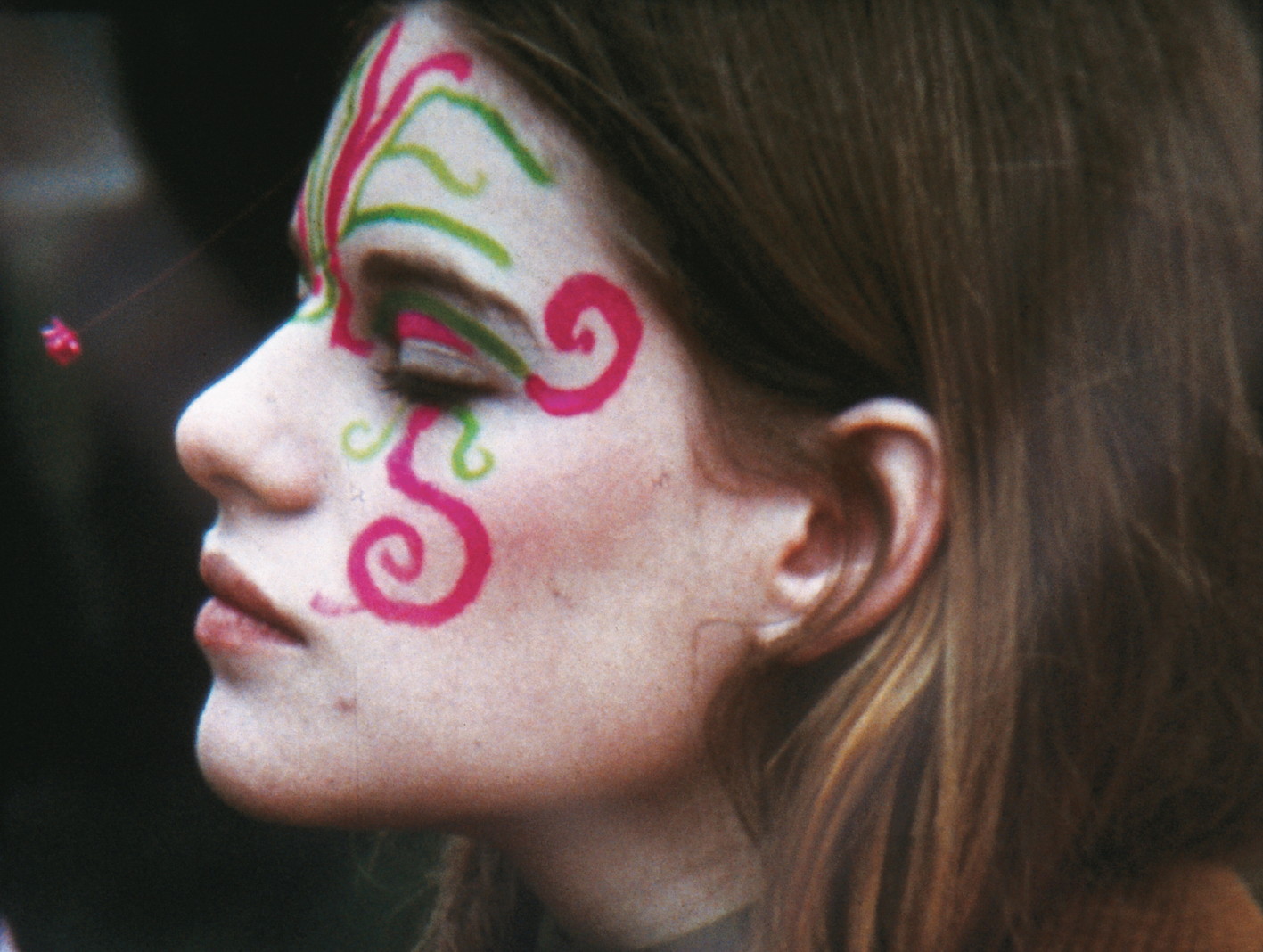 "Peacemeal," Albert Alotta, 1967, Film still
Courtesy the artist and the filmmakers cooperative
Bummer. The Whitney Museum's "Summer of Love" show (to Sept. 16), which devotes two full floors to psychedelic relics of limited artistic or sociological value, does have a modicum of documentary interest. If it were augmented with some Jimi Hendrix guitars and John Lennon poetry, it might just work for the Rock and Roll Hall of Fame or the Experience Music Project. But not the Whitney.
Unlike the acid-droppers (perhaps the target audience for this show), I DO remember the Sixties. But this is not how I want to remember them. Organized by the Tate Liverpool (with the Whitney, mercifully, as its only American venue), this presentation emphasizes the self-indulgent solipsism over the social consciousness and activism that energized a watershed era.
I won't bother enumerating the inanities, which I imagine will be adequately skewered by others. In case you somehow find yourself at the Whitney, dazed by all that dayglo, let me direct you to a few things that I actually DID appreciate:
—Jimi Hendrix's "Flower Demon," watercolor on paper (hung as a scroll), 1966. Who knew?
—The fanciful "Chair Transformation Number 12," 1969-70, a familiar but always fun object by the artworld's merry prankster, Lucas Samaras.
—Rauschenberg's "'Signs," screenprint, 1970: collaged images of Joplin, Robert Kennedy, the dead Martin Luther King, peace demonstrators, soldiers. This concentrated retrospective of the Sixties captures the zeitgeist better than all the album covers and light shows put together.
—Speaking of light shows, there was one that did turn me on: the subtle-hued, ethereally wispy, slow-motion "Luccata (Opus 162)" by Thomas Wilfred, a progenitor who, as the label tells us, "began to create optical-mechanical devices using the physical properties of light—refraction, reflection and color—in the 1920s." Joshua White, hanging out at the press preview and sporting a "Summer of Love Artist" sticker, told me that an installation of one of Wilfred's works at the Museum of Modern Art in the 1950s was the inspiration behind his Joshua Light Show productions at New York's favorite mecca for second-hand toke, the Fillmore East. (Yes, I do remember.)
After that, go see something at the Whitney with a lot more substance—the riveting Gordon Matta-Clark retrospective (closing soon: June 3).
By the way, do you think the failure to focus on Peter Max, the graphic artist perhaps most famously associated with "psychedelic style," was a conscious curatorial attempt at quality judgment?
Far out.