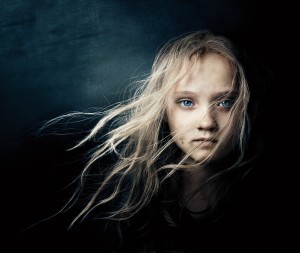 Do you hear the people sing?
I really want to.
I absolutely loved the new Les Misérables movie.
In fact, I just returned from doing something I have NEVER done before:  saw the movie again while it is still in the movie theater.
I wanted another opportunity to drink in in the film's visual richness.  I wanted another injection of the emotional heroin that literally left me sobbing.  I wanted to wrap myself in the virtuous flag of shared and noble purpose.
Yet when I arrived home I discovered an additional "want" that remained unfilled.
I really want to sing!
I mean it.  If my local movie theater offered a special "sing-a-long" showing of the film, I'd be first in line to go!  Don't worry about giving me the words or a bouncing ball.  I already know every line.
I also imagine that the place would be packed – filled with people who, like me, have spent years singing out loud with the Broadway cast album (on long car-trips, it's a personal favorite!) – or a capella (in the shower, my Javert sounds far richer than Russell Crowe's, though you'll have to take my word for it).
The producers of Les Misérables deserve every accolade and award that may be bestowed.
But they missed a HUGE opportunity here.
We must never forget that we live in an age where audiences crave experience and participation.  Whether it's in a movie theater – or in a concert hall, museum gallery or live-theater, you grossly underestimate your audience if you think that they are (or will continue to be) satisfied with activities in which all they are expected/allowed to do is to sit there quietly.
Will you join in our crusade, who will be strong and stand with me?
I can't wait 'til the people who brought us the Sing-a-Long-Sound of Music do that for Les Miz!