Anyone who took physics or wore a black turtleneck and smoked clove cigarettes will know about 'entropy' – the tendency of a system to descend into disorder, to lose working energy over time. Entropy is the reason hot things cool down, and the reason philosophy students are such downers at parties.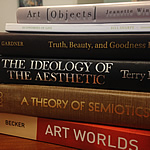 But lately I've been wondering if there might be an opposite tendency for complex human systems (like arts organizations, and arts ecologies) that's equally deadening: a descent into order. Explosive, exploratory, innovative, and passionate groups begin an endeavor with a scramble for new approaches and an openness to new ideas. If successful in gathering resources and supporters, they often become rational, stable, process-focused, and risk-averse. They grow up. They calm down. They get organized, and spend more of their available time getting even more organized — in large part because their funders tell them to.
Howard S. Becker, in Art Worlds, describes this very tendency in some arts ecosystems. Says he:
The originally expressive art works and styles become increasingly more organized, constrained, and ritualized; organizational forms subordinate the artist increasingly to partially or entirely extraneous sources of control; and the world and its activities begin to resemble conventional craft worlds. In this sense, an art turns into a craft.
Becker doesn't mean that 'craft' is a lesser form of human expression, only that it's a different form with different rules, roles, and behaviors.
There are moments – admittedly, often just before I begin a new semester of teaching – when I wonder if the professional nonprofit arts ecology is trending this way (despite many examples of extraordinary, explosive efforts within it). I sense a growing emphasis on effectiveness and mechanics, and a descent away from dynamic and dramatic expression. And I wonder whether there's another way to think and work.
In The Ideology of the Aesthetic, Terry Eagleton suggests three "great questions of philosophy," which seem a good place to start (the words within parentheses are mine):
"What can we know?" (which I'll associate with 'reason' or 'truth')
"What ought we to do?" (which I'll associate with 'ethics' or 'goodness')
"What do we find attractive?" (which I'll associate with 'aesthetics' or 'beauty')
In the evolving field of 'organizational aesthetics' (yes, that's a thing), scholars and practitioners wonder whether those three domains may also be applicable to business. As John Dobson frames the questions for business decisions:
Is it profitable? (which I'd translate to 'is it effective,' among nonprofits)
Is it ethical?
Is it beautiful?
And while most management teams may blink at that final point, Dobson suggests that "when beauty is adequately defined, the third question becomes the most fundamental criterion of the three."
Entropy, philosophy, aesthetics…what the hell am I getting at? I'm getting at this:
I see an opportunity to rethink how we think, act, and learn about collective action in expressive endeavor (or 'the arts' if you prefer). Order and reason and effectiveness are essential, of course. But that particular type of order can dissipate creative and expressive energy over time.
What if we countered the 'descent into order' not with disorder, but with MULTIPLE types of order: for a start, why not reason, ethics, and aesthetics…truth, goodness, and beauty? What if we approached the arts organization as an expressive endeavor in itself, as well as a tool to produce, present, and preserve expressive work? What would that look like? What attitudes and aptitudes would it require from its participants? And how might it change the game?
This Spring, I'm teaching a new class at American University that explores these very ideas — "The Art of the Arts Venture" —  a combination of entrepreneurship and aesthetics that I hope inspires new connections and new insights among the students and myself. I'm inspired by Diane Ragsdale, and her experimental course at the Wisconsin School of Business (although her course had different goals than mine). Also inspired by her, I'll work to share what I'm doing and learning along the way.
It may be time to bring beauty into organizational design, development, and management – especially in organizations whose very purpose is beauty. It's certainly time to explore that idea.
---
SOURCES:
Becker, Howard S. Art Worlds. Berkeley: University of California Press, 1982.
Eagleton, Terry. The Ideology of the Aesthetic. Cambridge, MA: Basil Blackwell, 1990. (Thanks to Neill Archer Roan for this one.)
Dobson, John. "Aesthetics as a Foundation for Business Activity." Journal of Business Ethics 72, no. 1 (April 1, 2007): 41–46. (Thanks to Diane Ragsdale for this one.)