One of the best arts conferences I attend each year is only steps away from my office door. This is convenient, and also completely awesome. The Emerging Arts Leaders Symposium, which will be held on Sunday, March 6, is planned and presented entirely by American University's Arts Management students. And it rocks. If you are emerging, emergent, or emerged as an arts leader, you should go.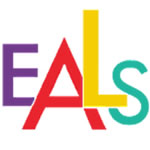 This year's theme is "+ ART," exploring the many ways and places art is integrated into public life. The opening keynote conversation is with Kennedy Center President Deborah Rutter. The closing speaker is Megan Crigger, Director of Creative Services for the City of Kansas City, Missouri. I'll be in the mix as a session moderator and keynote questioner. But the real stars are the students, and the wonderful ways they array and engage brilliant professionals in important conversation.
The EALS event is produced in partnership with Americans for the Arts. If you're anywhere near DC on March 6, or if you're planning to attend Arts Advocacy Day, spend the $50 and join the fun!
Emerging Arts Leaders Symposium 2016: + ART from EALS AU on Vimeo.