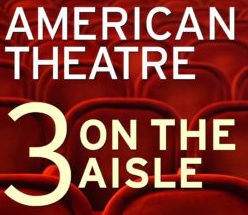 The third episode of Three on the Aisle, the new podcast in which Peter Marks, Elisabeth Vincentelli, and I talk about theater in America, is now available on line for listening or downloading.
In this month's episode, Peter, Elisabeth, and I interview Lila Neugebauer, who recently staged Zoe Kazan's After the Blast at Lincoln Center Theater and Annie Baker's The Antipodes at New York's Signature Theatre, about her burgeoning career as a director of challenging new plays. Talking to Neugebauer, whose career I've followed closely ever since I saw and reviewed her off-Broadway revival of A.R. Gurney's The Wayside Motor Inn in 2014, was an exciting experience for all of us—she's one of the smartest and most formidably articulate directors on the scene today—and I think that excitment comes through clearly in the podcast.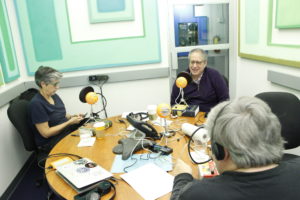 We also talk about how the continuing sexual-harassment scandals have started to affect American theater, followed by a segment in which I discuss my experiences writing Billy and Me, my second play, which opens on Friday at Palm Beach Dramaworks, and reflect on the unique challenges facing a drama critic who doubles as a playwright and stage director. (My contribution to the proceedings was transmitted to New York via Skype.) As usual, we wrap up the episode by chatting about some shows we've seen and liked in recent weeks.
To listen, download the third episode, or subscribe to Three on the Aisle, go here.
In case you missed the first and second episodes, you'll find them here.