« TT: Almanac | Main | TT: Lookback »
January 10, 2014
TT: A dextrous revival
In today's Wall Street Journal I review a revival of Arsenic and Old Lace in Fort Myers, Florida. Here's an excerpt.
* * *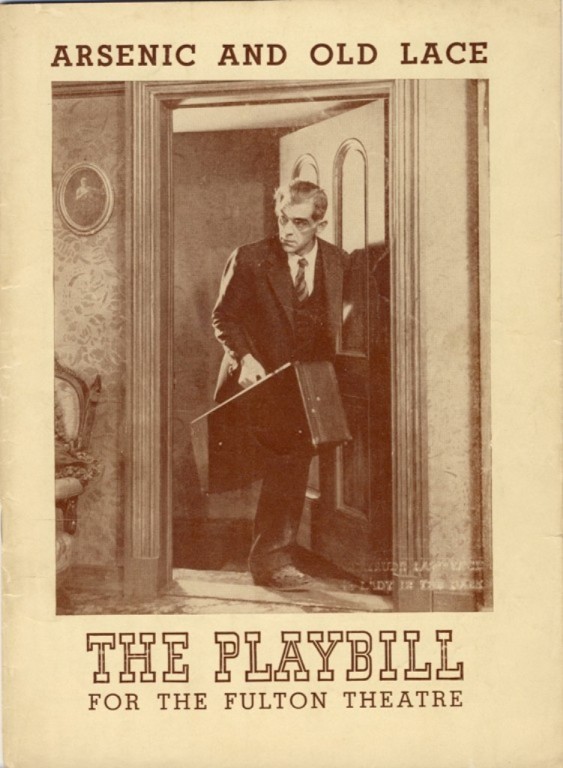 It surely tells something instructive about America in the '40s that two of the best-loved stage plays of that turbulent and anxious decade were farces whose central characters are--not to put too fine a point on it--somewhat wrong in the head. Elwood P. Dowd, the genial hero of Mary Chase's "Harvey," is a booze-loving ne'er-do-well whose best friend is a six-foot-tall white rabbit that only he can see. As for Joseph Kesselring's "Arsenic and Old Lace," it revolves around the skullduggeries of three multiple murderers, one of whom is an escapee from a prison for the criminally insane who looks just like Boris Karloff (and was played in the original Broadway production by Karloff himself). The other two are a pair of sweetly fluttery maiden aunts whose charitable causes include what they think of as mercy killing: They've poisoned a dozen lonely old men and stashed the corpses in the basement of their cozy Brooklyn home. That's a decidedly odd-sounding premise, yet "Arsenic and Old Lace" ran for three and a half years on Broadway, after which Frank Capra turned it into a hit movie, so it must have had something compelling to say to a nation at war.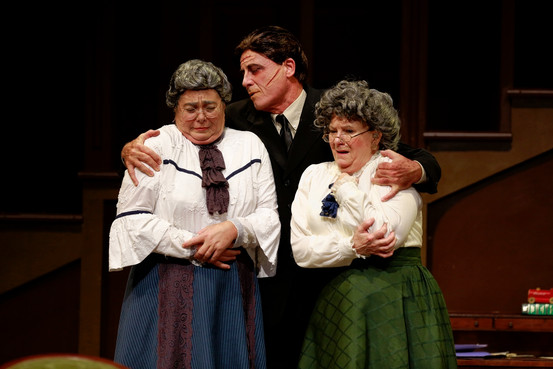 Though "Arsenic and Old Lace" hasn't been seen on Broadway since 1987, it continues to be mounted by high-school troupes and community theaters. Major-house regional stagings appear to be growing increasingly scarce, however--the last one I saw was at Baltimore's CenterStage in 2007--so I decided to check out Florida Repertory Theatre's revival, directed by Dennis Lee Delaney, both because of the sterling track record of that excellent company and because I was curious to find out how "Arsenic and Old Lace" would go over in the bloodsoaked age of "Dexter." The answer is that it's still very, very funny, and that Mr. Delaney and his well-matched cast succeed in making every laugh count....
* * *
Read the whole thing here.
Boris Karloff stars in a 1952 radio adaptation of Arsenic and Old Lace:
Posted January 10, 2014 12:00 AM
Tell A Friend