« TT: I went that-a-way | Main | TT: Softer and sweeter »
October 25, 2013
TT: Back—and back—to Bach
In today's Wall Street Journal "Sightings" column, I use the release of two new Bach albums by Jeremy Denk and Chris Thile as the occasion for reflecting on the eternal problem of keeping the classics fresh. Here's an excerpt.
* * *
Of all America's up-and-coming classical instrumentalists, Jeremy Denk, the pianist-blogger who won a MacArthur Foundation "genius grant" in September, might well be the most interesting. A brainy virtuoso at home in the world of words, he plays with a striking blend of deeply considered expression and total technical command. Mr. Denk records for Nonesuch, which favors smart artists who do it their way, and he made his solo debut for the label last year with a coupling of Beethoven's knotty C Minor Piano Sonata, Op. 111, and György Ligeti's bracingly modern Piano Etudes, a fusion of past and present that set the critics to buzzing.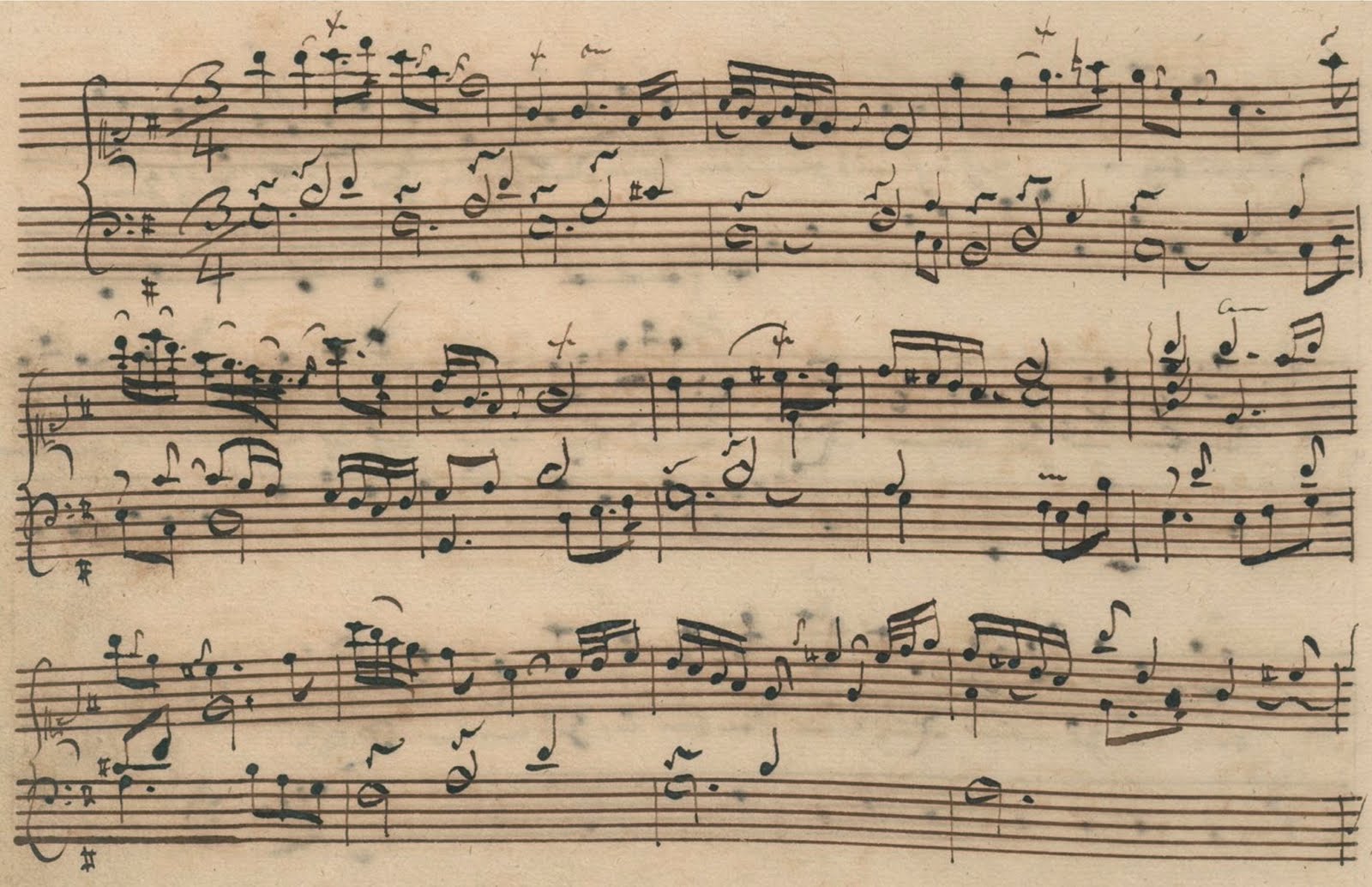 Now Mr. Denk has released his second Nonesuch album, a performance of Bach's "Goldberg" Variations, the mammoth keyboard masterpiece to which eggheads of all sorts have long been irresistibly drawn. It's gorgeously and insightfully played, and I can't imagine any musician not wanting to hear what so thoughtful an artist has to say about so towering a musical monument.
But what about everybody else? The "Goldbergs," after all, have already been recorded by such celebrated pianists and harpsichordists as Daniel Barenboim, Simone Dinnerstein, Keith Jarrett, Wanda Landowska, Murray Perahia, and András Schiff, as well as in arrangements for brass choir, harp, marimba, organ and string trio. Glenn Gould recorded the "Goldbergs" twice, in 1955 and 1985, and both of his versions are widely and rightly regarded as indispensable. All this being the case, is it possible for any musician, even one as gifted as Mr. Denk, to further enhance our understanding of so oft-told a musical tale? Or would he have done better to pick a less well-known piece?...
Mr. Denk, who is nobody's fool, has shrewdly chosen to release his version of the "Goldbergs" as part of a two-disc set that also contains a DVD devoted to "video liner notes" in which he speaks with uncommon perspicuity about how the piece is put together, accompanying himself on piano. That's one way--and a good one--to stand out from the pack. An even better one is exemplified by another of Nonesuch's recent releases, an album in which Chris Thile plays three of Bach's sonatas and partitas for unaccompanied violin on mandolin. Mr. Thile, who is better known for the riotously creative music that he plays with the Punch Brothers, his progressive bluegrass-pop combo, is by no means a classical-music dilettante. His delicate yet propulsive interpretation of the G Minor Sonata would be more than worth hearing on violin, and the pointed sound of the mandolin endows it with a thrillingly new palette of instrumental colors....
* * *
Read the whole thing here.
An excerpt from the "video liner notes" for Jeremy Denk's new recording of the Goldberg Variations:
A movement from Chris Thile's new recording of Bach's G Minor Sonata:
Posted October 25, 2013 12:00 AM
Tell A Friend