« TT: Lookback | Main | TT: Not here, but here »
July 9, 2013
TT: I've got a little list (II)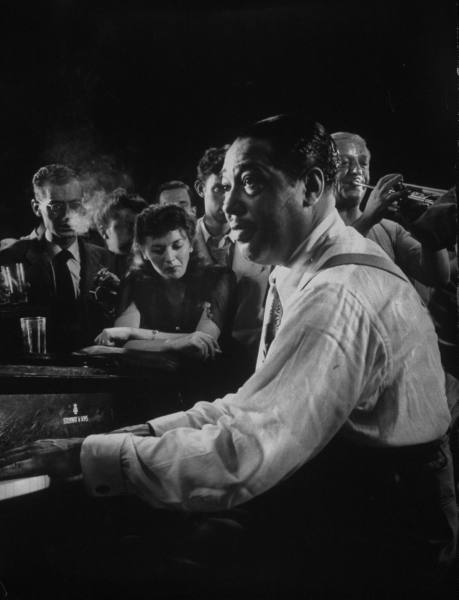 A week ago I posted a best-of-Ellington playlist of ten tracks that I created for Gotham Books to use in publicizing Duke: A Life of Duke Ellington. At the same time, I came up with a second list of "deep tracks" intended for listeners who want to move beyond Ellington's greatest hits. Here it is.
Once again, this list was an improvisation, and longtime buffs will doubtless already be familiar with all ten tracks. If, however, you've just started dipping your toe into the vast ocean of recorded Ellingtoniana, I guarantee that these performances will reveal aspects of the master that are new to you.
As before, the links will allow you to download the tracks in question.
* * *
Ten Duke Ellington tracks for the curious connoisseur:
• Creole Rhapsody (first version, 1931). Throughout his life Ellington grappled with the challenge of large-scale form. This was his first attempt, a Broadway-flavored musical potpourri whose title is a nod to George Gershwin's Rhapsody in Blue
• Rude Interlude (1933). Composed immediately after Ellington returned from his first visit to England, this strikingly modern-sounding miniature is a languorous nocturne whose slowly shifting harmonies hover in the air like low-lying clouds on a humid day
• Riding on a Blue Note (1938). An unpretentious medium-tempo riff tune in which Ellington takes the familiar musical formulas of the Swing Era and transfuses them with color and flair. Cootie Williams, the band's longtime star trumpeter, takes the solo
• Chelsea Bridge (1941, composed by Billy Strayhorn). Billy Strayhorn, Ellington's longtime musical partner and collaborator, was fascinated by impressionist music and art, and this musical etching, inspired by a Whistler painting, fuses the diaphanous harmonies of Maurice Ravel with the danceable rhythms of jazz
• The Clothed Woman (1947). Ellington in an avant-garde mood--but scrape away the thick veneer of dissonant, hard-edged tone clusters and "The Clothed Woman" turns out to be an old-fashioned twelve-bar blues that gives way to a Harlem-style rent-party stomp
• Reflections in D (1953). Ellington rarely recorded as a pianist without his band, but this quiet musical miniature, an exquisite study in chromatic ornamentation, is one of his loveliest inspirations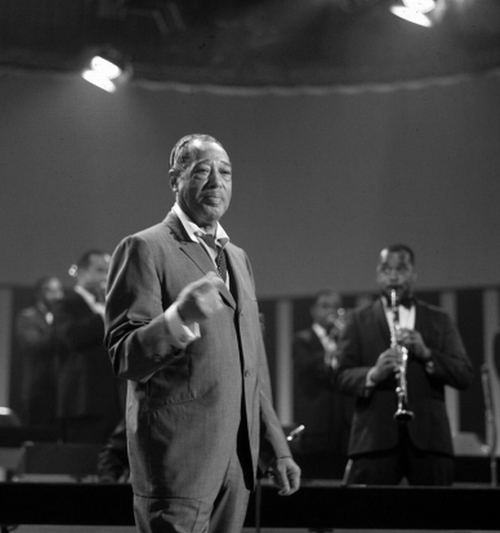 • Fleurette Africaine (1962, with Charles Mingus and Max Roach). An astringent minor-key trio ballad in which the old master teams up with two legendary modernists, proving that he could still teach the boppers a thing or two
• Afro-Bossa (1963). Ellington in a Latin-American mood. He called it "a kind of a gut-bucket bolero...executed in a pre-primitive manner" (Sam Woodyard plays the drum part not with sticks but with his bare hands)
• T.G.T.T. (1968, vocal by Alice Babs). A voice-and-electric-piano duet from the second of Ellington's "sacred concerts." The enigmatic title, he explained, "means Too Good to Title, because it violates conformity in the same way, we like to think, that Jesus Christ did. The phrases never end on the note you think they will"
• Blues for New Orleans (1970). A dirt-simple, heavy-on-the-backbeat piano-and-organ blues in which the band struts so soulfully that you'd think Ray Charles had stopped by the studio to sing a couple of choruses
Posted July 9, 2013 12:00 AM
Tell A Friend