« TT: Almanac | Main | TT: You come, too »
April 12, 2013
TT: He got there first
In today's Wall Street Journal "Sightings" column I pay tribute to Otis Ferguson, a great American critic who has yet to be properly remembered. Here's an excerpt.
* * *
Most good writers get their due sooner or later, but sometimes an exceptional one slips through the cracks of renown. Consider the case of Otis Ferguson, who died in 1943. He invented American film criticism, more or less, and he wrote about popular culture of all kinds with intelligence, enthusiasm and a wide-open mind. Had he been more fortunate--or less brave--his work would be as well remembered today as that of James Agee or Pauline Kael. But in addition to being a pioneering critic, Ferguson was also a patriot who joined the Merchant Marine after Pearl Harbor and was blown up by a German bomb when he was just 36.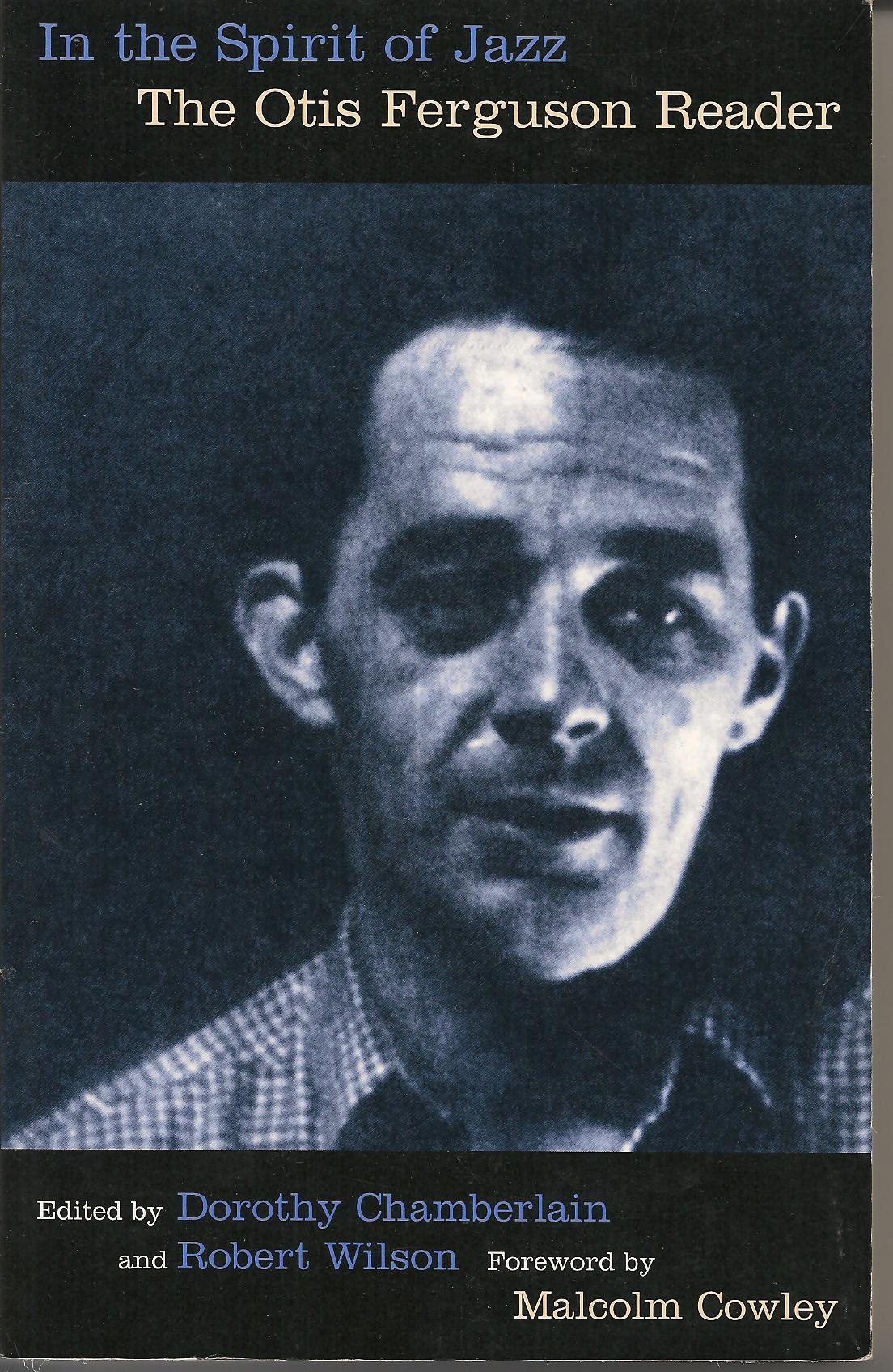 That was 70 years ago, more than long enough for his stature as a writer to have been posthumously recognized. Alas, it has never happened, and both of his published essay collections, "The Film Criticism of Otis Ferguson" (1971) and "In the Spirit of Jazz" (1982) are out of print, though it isn't hard to obtain used copies. To read them is to make the belated acquaintance of a critic who at his best was worthy of direct comparison with George Orwell, the writer whom he most closely resembled.
A self-made intellectual, Ferguson came from working-class stock, serving a four-year stretch in the Navy to pay for his schooling. He started reviewing books for the New Republic in 1933 and became that magazine's film critic in 1934, at a time when scarcely anyone else in America was writing regularly about movies. He added jazz to his critical portfolio two years later, publishing some of the first essays of substance about such now-legendary artists as Bix Beiderbecke, Duke Ellington and Benny Goodman....
Ferguson sensed that most Hollywood filmmakers were better at comedy than tragedy, and saw no reason to "snoot" their preference for the former. This set him apart from the vast majority of film critics in the '30s, who were suckers for pseudo-serious movies and disdained pure comedy as a lesser species of art....
* * *
Read the whole thing here.
Posted April 12, 2013 12:00 AM
Tell A Friend