« TT: Almanac | Main | TT: Almanac »
March 8, 2013
TT: Only when they talk
In today's Wall Street Journal I review three shows, the Broadway revival of Cinderella, the off-Broadway premiere of Jesse Eisenberg's The Revisionist, and Ann, a new one-woman play written by and starring Holland Taylor. Here's an excerpt.
* * *
The new Broadway revival of "Rodgers + Hammerstein's Cinderella" (to give the show its freshly minted, officially sanctioned title) could have been wonderful. The show itself is a gem, a compact operetta with a radiant score, and virtually every aspect of this production is right on target, starting with Laura Osnes, the star, who looks like she stepped out of a storybook and sings like she stepped out of a dream.
So what went wrong? Douglas Carter Beane.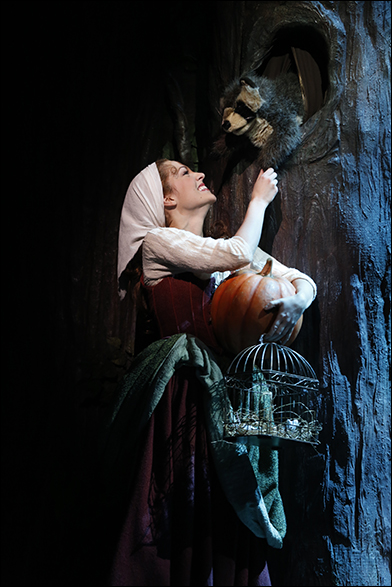 Mr. Beane, who wrote the books for "Lysistrata Jones" and "Xanadu," two of the worst musicals to have been mounted on Broadway in the past decade, was hired by the Rodgers and Hammerstein estate to supply a modernized book for "Cinderella." In so doing, he smeared cheap, jeering "Family Guy"-style sarcasm and faux-irony ("If you can't afford a nice dress, you don't have any business marrying a prince") all over the show, thereby wrecking it beyond any possibility of repair....
Jesse Eisenberg, who got an Oscar nomination for his role in "The Social Network," has now written a three-person play called "The Revisionist," in which he shares the stage with none other than Vanessa Redgrave. He plays an immature young novelist who has traveled to Poland to visit his septuagenarian cousin (Ms. Redgrave), a Holocaust survivor who treats him with oppressive solicitude and who has--you guessed it--a Deep Secret. Nothing very surprising happens in "The Revisionist," which is a young man's play, loosely structured, full of off-the-rack situations (except for the ending, which is tough and unexpected) and stronger on personality than plot. But Ms. Redgrave digs deep into Mr. Eisenberg's standard-issue Jewish-mother character...
It may well be that the life of the late Ann Richards, a one-term Texas governor who is mainly known outside her home state for having said that George H.W. Bush was "born with a silver foot in his mouth," is worthy of commemoration with a sharp, knowing one-woman play. "Ann," written by and starring Holland Taylor, isn't it. The play's original subtitle, "An Affectionate Portrait of Ann Richards," gives the game away. Ms. Taylor, lately of "Two and a Half Men," goes to enormous trouble not to question, even in passing, the received wisdom about Ms. Richards, which is that she was a great wit and a greater stateswoman. The problem is that neither of these traits is evident from "Ann," which is static, self-congratulatory and full of po-faced lines like "Life is not fair, but government should be."...
* * *
Read the whole thing here.
A complete kinescope of the dress rehearsal of the original 1957 telecast of Cinderella:
Posted March 8, 2013 12:00 AM
Tell A Friend