« TT: Catching an echo | Main | COPYRIGHT PROTECTION THAT SERVES TO DESTROY »
March 15, 2013
TT: Hoping against hope
In today's Wall Street Journal drama column I report on three outstanding off-Broadway shows, Talley's Folly, Belleville, and The Old Boy. Here's an excerpt.
* * *
Lanford Wilson walked a fine line between sentiment and sentimentality. In "Talley's Folly," the story of two no-longer-young people who can't quite manage to fall in love, he stayed on the right side, and the results of his restraint were profitable in every way. Not only did the play, which opened Off Broadway in 1979, move uptown and run for 286 performances, but it won Mr. Wilson a Pulitzer Prize. Now "Talley's Folly" is receiving its first major New York production since 1980. No, it's not on Broadway--the Roundabout Theatre Company is mounting the play at the Laura Pels Theatre, its Off-Broadway house--but it ought to be. Danny Burstein and Sarah Paulson give solid-sterling performances, while Michael Wilson's staging is scrupulously and rewardingly attentive to the script....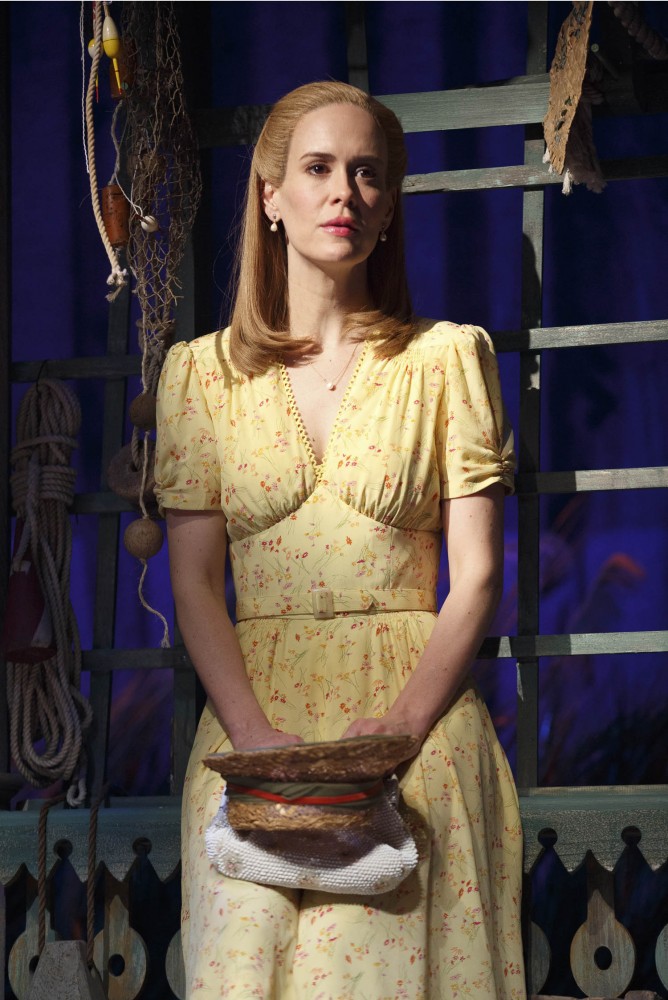 Mr. Burstein, who made a deep impression in the Broadway revivals of "Follies" and "Golden Boy," does it again here, giving a performance that invites your sympathy without begging for it. Ms. Paulson is, if possible, better still, the very model of an inhibited woman (her close-to-the-chest body language tells the story in a glance) who longs to be something other than what she is....
Three of Amy Herzog's last four plays, "After the Revolution," "4000 Miles" and "The Great God Pan," have been seen in New York since 2010, and the original production of "Belleville," which was produced two years ago by the Yale Repertory Theatre, has just transferred to the New York Theatre Workshop. It confirms my conviction that Ms. Herzog is America's most interesting young playwright. I would have said "promising," but that word no longer applies. At 33, she is a fully formed artist with impressively smart things to say about the tone and texture of contemporary American life....
A.R. Gurney, the reigning poet laureate of WASP self-doubt, has revised "The Old Boy," first seen in New York in 1991, for a revival by Keen Company, one of New York's best Off-Broadway troupes. It's a prep-school tale with a modern twist in which a slick New England politician (Peter Rini) finds out that one of his best prep-school buddies (Chris Dwan) was a homosexual who left his wife (Marsha Dietlein Bennett), developed AIDS and killed himself. Mr. Gurney has turned their three-cornered relationship into a very well-made play--all the corners are tucked in with the utmost neatness--that suggests an American version of one of Terence Rattigan's stiff-upper-lip dramas of British middle-class angst....
* * *
Read the whole thing here.
A trailer for the original Yale Rep production of Belleville:
Posted March 15, 2013 12:00 AM
Tell A Friend