« TT: Almanac | Main | TT: So you want to see a show? »
January 10, 2013
TT: The great work ends (for now)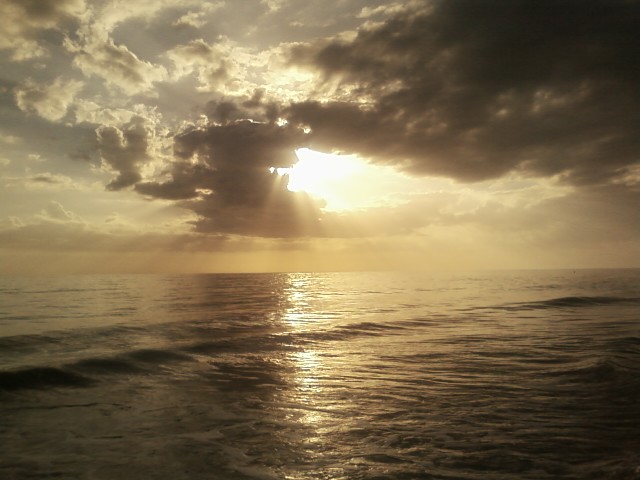 I finished writing the first draft of Duke: A Life of Duke Ellington on Wednesday afternoon. Much painstaking revision remains ahead of me, but the main body of work on the book, my fourth and longest biography, is now complete.
When I was done, Mrs. T and I went for a walk along the beach and watched the sun set over the Gulf of Mexico. I thought about many people and many things, and I remembered my mother, who did not live to see this day. Then we came back to our cottage, changed clothes, and went out to dinner to celebrate.
I wrote the last chapter of Pops: A Life of Louis Armstrong first, and it ends with a sentence drawn from an essay that was published in 2001, a few years before I had any idea that I would someday write a biography of Louis Armstrong. Not so Duke, whose closing paragraphs were the very last thing that I wrote. Here they are.
* * *
Unlike some great artists, Ellington underwent no posthumous decline in his reputation. His recordings continued to be reissued and his songs continued to be played and sung, though the critics would never stop wrangling over their comparative importance. While a small but influential group of commentators, most notably Stanley Crouch, have plumped in recent years for his later work, the vast majority of Ellington's critics still agree that he was at his best in the early Forties. In 1989 Gunther Schuller finally got around to publishing The Swing Era, the long-awaited sequel to Early Jazz, in which he confronted the later large-scale works and predictably found them wanting: "Ellington never fully succeeded in his almost lifelong quest to express himself in larger, not just longer, forms....he never really understood the nature of the problem he was facing in undertaking to write in larger forms." It is a verdict in which most scholars concur, though it does not diminish his stature in the least: he was, like Chopin, Paul Klee, Jorge Luis Borges, and Flannery O'Connor, a true petit maître, a disciplined lyric miniaturist who knew how to express the grandest of emotions on the smallest of scales, and who needed no more room in which to suggest his immortal longings.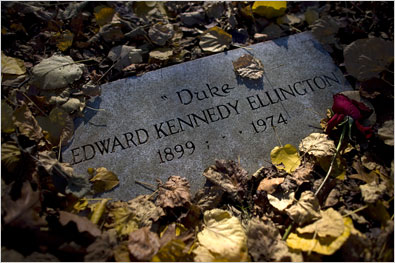 If anyone doubts that he still matters, one need only look at the way in which America's cultural institutions now treat him. In 1987 Jazz at Lincoln Center joined the Metropolitan Opera, New York City Ballet, the New York City Opera, the New York Philharmonic, Lincoln Center Theater, the Juilliard School, and the School of American Ballet as a constituent of America's biggest and most influential performing-arts center, and Wynton Marsalis, the co-founder, placed Ellington's music at the heart of its programming. His musical manuscripts and personal papers were acquired the following year by the Smithsonian Institution, which now watches over them with scrupulous and loving care. He even made it to Broadway at last with Sophisticated Ladies, a 1981 revue based on his songs that ran for 767 performances. And in 1999 he got his Pulitzer, a special award "bestowed posthumously on Edward Kennedy 'Duke' Ellington, commemorating the centennial year of his birth, in recognition of his musical genius, which evoked aesthetically the principles of democracy through the medium of jazz and thus made an indelible contribution to art and culture."
Everyone knows him--and no one knows him. That was the way he had wanted it. "To the very end, he made sure he left nothing behind that would let people know the real Duke Ellington," Norman Granz said. But he had: he left behind his music, the only mistress to whom he told everything and was always true.
* * *
Duke Ellington plays his "Reflections in D" in 1953:
Posted January 10, 2013 12:00 AM
Tell A Friend