« TT: Kid stuff at the Clark | Main | TT: One from the home team »
November 23, 2012
TT: Once more, with production numbers
In today's Wall Street Journal I report favorably on two new shows, the musical version of A Christmas Story (surprise!) and Christopher Durang's Vanya and Sonia and Masha and Spike. Here's an excerpt.
* * *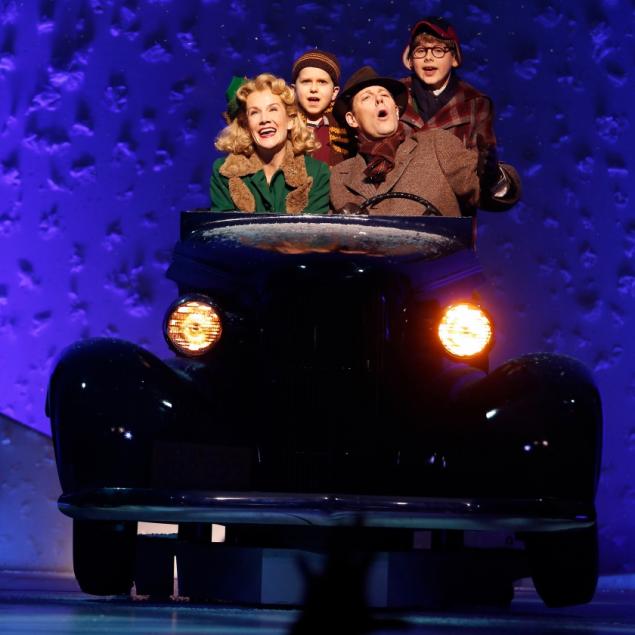 Recipe for a successful commodity musical: (1) Obtain the stage rights to a well-liked film. (2) Write a script that sticks close to the original plot, so as not to upset the public. (3) Add safe, uninteresting songs and fancy sets and costumes. (4) Sit back and count the money. This, of course, is also a sure-fire recipe for a dull show, which is why commodity musicals are a blight on Broadway. Once in a while, though, the odd thing happens. "A Christmas Story," the stage version of Bob Clark's charming 1983 film about Ralphie, a sweet little kid from Indiana who longs to find an Official Red Ryder Carbine-Action Two-Hundred-Shot Range Model Air Rifle under the tree on Christmas morning, ought by all rights to be tedious in the extreme--but it isn't. Some of it, in fact, is really good, and none of it is less than watchable.
"A Christmas Story," mind you, follows the recipe in every way. Nothing happens in the show that doesn't happen in the film, all of the now-familiar plot twists are present and accounted for, the members of the cast endeavor mightily to suggest the well-remembered performances of their cinematic counterparts, and the reassuringly obvious song titles include "A Major Award," "Red Ryder Carbine Action BB Gun" and "You'll Shoot Your Eye Out!"
So what works? Quite a lot, actually, starting with the staging. John Rando is a scintillating musical-comedy director--his "Guys and Dolls," mounted last year at Massachusetts' Barrington Stage, was the best revival of that classic musical that I've ever seen--and he and Warren Carlyle, the choreographer, infuse "A Christmas Story" with plenty of liveliness and flair....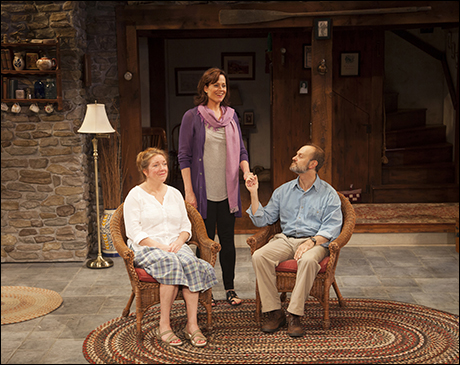 Christopher Durang writes comedies with stiletto-sharp stings in the tail, some of which are devastatingly funny and others exasperatingly messy. "Vanya and Sonia and Masha and Spike" is one of the former, an inside-out medley of Chekhov's Greatest Hits in which key moments from the Russian playwright's oeuvre are scrambled into a camp cartoon about a melancholy Pennsylvania family whose members (Kristine Nielsen, David Hyde Pierce and Sigourney Weaver) were named by their theater-loving parents after characters from "Three Sisters" and "Uncle Vanya." The trick up Mr. Durang's sleeve is that the play's onstage lunacy is the distorted outward manifestation of the deep-seated sorrows of its protagonists, especially Sonia (Ms. Nielsen), a sad sack who gets her biggest laughs simply by telling the awful truth about her unfulfilled life: "My relationships with men have been limited to 'Here's your change, ma'am' at the supermarket."
Not only does Ms. Nielsen have the best part, but she gives the best performance of the evening, the high point of which is a phone-call monologue that is as smartly written as any of Mr. Durang's glittering comic sketches....
* * *
Read the whole thing here.
A preview of the Lincoln Center Theater production of Vanya and Sonia and Masha and Spike:
Posted November 23, 2012 12:00 AM
Tell A Friend