« TT: Shortening Shaw | Main | TT: Almanac »
May 18, 2012
TT: Dietrich Fischer-Dieskau, R.I.P.
Like so many other listeners, I was first awakened to the joys of art song by Dietrich Fischer-Dieskau, the great German baritone, who died today. I wrote about him at length in Commentary in 2005. Here is part of what I had to say.
* * *
Like all artists of distinction, Fischer-Dieskau deserves to be judged in the end by his best work, not his worst. Yet even at his best he was an unusual artist, and thus by definition not to everyone's liking. It is easy to see, for instance, what the critic Greg Sandow had in mind when he complained that "I wish he'd just let the music speak for itself." Instead, Fischer-Dieskau spoke for it, always perceptively, often beautifully--and at times distractingly. In addition, he was, like Frank Sinatra, a supremely confessional artist, and those who found this quality unsympathetic typically responded to his emotionalism with a combination of distaste and something not unlike embarrassment.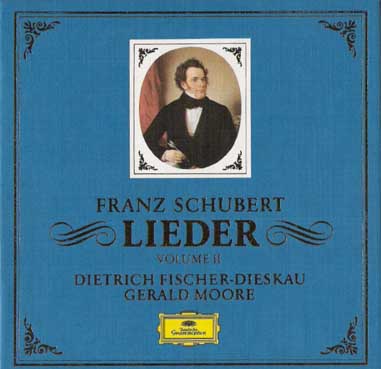 What, then, are we to make of Fischer-Dieskau today? My own experience is, I think, worth recounting in this connection. Like so many music lovers of my generation (I was born in 1956), it was through his recordings that I discovered the beauties of German Lieder, and for a long time I thought there was no other way to sing them. Not until later did I become acquainted with the work of such singers of the 78 era as Tauber, Karl Erb, Hans Hotter, Gerhard Hüsch, Herbert Janssen, Alexander Kipnis, Lotte Lehmann, John McCormack, Charles Panzéra, Heinrich Schlusnus, Aksel Schiøtz and Elisabeth Schumann, all of whom exemplified in their differing ways the older tradition so eloquently epitomized by Samuel Lipman: "The best of the older performances give an impression of simplicity combined with grandeur, of sensitivity to each poem's mood combined with a clear, unforced and restrained projection of the individual words."
Even in Fischer-Dieskau's day there were singers, most notably the mezzo-soprano Janet Baker and the tenor Peter Schreier, who offered alternatives to his "interventionist" style. In our own time, the mezzo-soprano Anne Sofie von Otter and the bass-baritone Bryn Terfel (neither one of whom, as it happens, is German) have opted for a more plain-spoken interpretative path that I now find highly sympathetic.
Yet I also find myself returning again and again to Fischer-Dieskau, perhaps not with the innocent pleasure of youth but with what I hope is an enhanced appreciation of his special virtues. What I did not realize in the 70's--and what many critics, then and now, have failed to see--was that his style was not a solution to the "problem" of Lieder interpretation. It was, rather, the deeply personal, deeply considered approach of a remarkable artist, not to be imitated or held up as a universal standard but simply to be savored for its own sake.
Sometimes it worked, sometimes not, and at all times there were and continue to be other interpretative approaches that are equally valid. Musical interpretation, after all, is not an exact science. As I have written, "the ambiguity of musical notation ensures that the classics cannot be played 'rightly' or 'wrongly,' only more or less interestingly." Yet surely there has never been a more interesting singer than Dietrich Fischer-Dieskau--nor, on his best days, a greater one.
* * *
The New York Times obituary is here.
Fischer-Dieskau sings Schubert's "Erlkönig," accompanied by Gerald Moore:
Posted May 18, 2012 12:40 PM
Tell A Friend