« TT: Almanac | Main | TT: Almanac »
February 7, 2011
TT: The double nickel
I turned fifty-five on Sunday. Fifty-five was old when I was a boy. People back then used to settle into old age more quickly and, I think, somewhat more willingly. Now it's the least noteworthy of landmarks--except for today's demographers, who know it as the near side of the baby boom.
I read a sobering piece the other day about how boomers are so reluctant to admit the fact of their inexorably increasing age that marketers have been forced to accommodate them by resorting to what can only be described as systematic euphemism:
The generation that sent diaper sales soaring in the 1960s, bought power suits in the 1980s and indulged in luxury cars in the 2000s is getting ready to retire: The oldest boomers turn 65 this year. To accommodate their best customers' needs, American companies are overhauling product lines, changing their marketing and redesigning store layouts.

But there's a catch: Baby boomers, famously demanding and rebellious, don't want anyone suggesting they're old.

"We don't do anything to remind boomers that they are getting older," says Ken Romanzi, North America chief operating officer at Ocean Spray Cranberries Inc., which has targeted the health-conscious generation as its primary consumer base....

Bathroom-fixture maker Kohler Co. struggled to come up with a more palatable word for "grab bar," which boomers resist. It introduced the "Belay" shower handrail--named for the rock-climbing technique--which blends subtly into the wall of a tiled shower. "When you say, 'We've got beautiful grab bars,' [boomers] just say, 'Naw,' because they don't want to identify as needing that," says Diana Schrage, senior interior designer at Kohler's design center.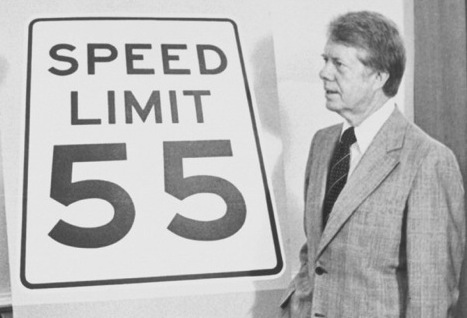 I suppose I shouldn't be too terribly surprised that a generation that grew up singing I hope I die before I get old has started to succumb to such undignified terror, though I may well find myself similarly disposed a decade from now. For the moment I'm perfectly delighted to be fifty-five, partly because I didn't expect to make it here five years ago and partly because my life since then has been a more or less nonstop adventure.
Regular readers of this blog won't need to be told what I've been up to, but if you're dropping in for the first time, here's a capsule guide to current events:
• My first opera libretto was successfully premiered by a major company a year and a half ago, and my second one will be produced in April.
• I published a best-selling biography a year ago and am now hard at work on what I hope will be an equally well-received sequel.
• I just wrote and directed my first play, and got the idea for another one a couple of days ago.
• On top of all this, I have the best day job in the world, and five years ago I met the woman who is now my wife.
Mrs. T, as it happens, is my near-coeval--she's four days younger than me--and we plan to celebrate our dual birthdays and good fortune in an appropriate manner later this week.
I flew up to New York on Saturday morning to see a new play about a middle-aged WASP. I had lunch with a new friend and dinner with an old one, both of whom assured me that the best is yet to come. I certainly hope so, but I don't see how it could be much better than the last five years have been.
I'm a lucky guy, married to a lucky gal. May our luck hold.
* * *
The Who play "My Generation" at Woodstock in 1969:
Posted February 7, 2011 12:00 AM
Tell A Friend