« TT: Almanac | Main | TT: Almanac »
November 2, 2010
TT: Let's make an(other) opera!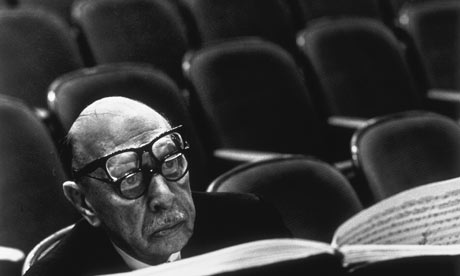 If you follow this blog regularly, you know that Paul Moravec and I are working on our second opera, Danse Russe, which has been commissioned by Philadelphia's Center City Opera Theater and will be premiered in April. It's a backstage comedy--we call it a vaudeville--about the making of Igor Stravinsky's The Rite of Spring. The four characters, accordingly, are Stravinsky, Sergei Diaghilev, Vaslav Nijinsky, and Pierre Monteux (who conducted the first performance of The Rite of Spring in Paris in 1913).
I haven't had anything to say about Danse Russe in this space since the initial announcement of the commission because I've been too busy writing the opera to write about it, but I'm delighted (and relieved) to report that the libretto is now finished and Paul has drafted all but one scene of the piano score. That's more than enough for Center City Opera to mount a workshop performance in Philadelphia next week.
On Friday, November 5, Paul and I will take part in a discussion of Danse Russe at Philadelphia's Knapp Gallery. The workshop performance will take place the next afternoon. Both events are open to the public. To find out more and purchase tickets, go here.
Last week I was interviewed about Danse Russe at my New York apartment by Center City's Mary Knapp. Excerpts from that interview have just been posted on YouTube, and you can view them here. Mary edited her questions out of the video, but they were good ones. If I do say so myself, I think my answers will tell you quite a bit about what Paul and I think we're up to:
Posted November 2, 2010 12:00 AM
Tell A Friend