« TT: Almanac | Main | TT: All blessings are mixed »
May 11, 2009
TT: Dream a little dream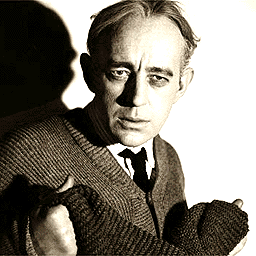 Mrs. T and I watched a documentary about Rita Hayworth on Saturday night. Afterward I went to bed and slept deeply. I got up the next morning, went straight to my iBook, and tweeted as follows: "I dreamed last night that I saw Alec Guinness in Pal Joey. Can't remember what part he played, but I hope it was Nicely-Nicely Johnson."
It seemed perfectly plausible: not only did Rita Hayworth star in the 1957 film version of Pal Joey, but I had "The Oldest Established Permanent Floating Crap Game in New York" running through my head all morning long as a result of the dream. As for Guinness, I just wrote an essay about him for Commentary. Q.E.D., right? Wrong. Both Nicely-Nicely Johnson and the song that was playing in my head are from Guys and Dolls, not Pal Joey, a fact that several of my fellow tweeters hastened to point out to me.
Moral: don't tweet about a dream while you're still half asleep.
Posted May 11, 2009 12:00 AM
Tell A Friend